All the new series announcements from Netflix TUDUM 2022.
The mega streaming giant hosted their second global fan event, TUDUM, today and dropped loads of news on what fans can expect to see coming from the streamer. To help keep track of all the exciting breaking news, exclusive first looks, trailers and clips and appearances from the creators and stars behind your favorite streaming series and films, we'll recap it all in two sections, movies and series. In total there are over 120 series, films, specials, and games. This recap will share all of the new and videos for Netflix's upcoming series Titles, trailers, pictures, and blurbs provided courtesy of Netflix.
Netflix TUDUM 2022 Series
Bridgerton Cast Discuss Next Season
Nicola Coughlan is never one to keep a secret, much like the character she plays on Bridgerton. Watch as she gives #TUDUM a sneak peek into Lady Whistledown's first column of Season 3! Bridgerton Season 3, is coming soon only on Netflix.
RELATED: Ms. Marvel Directors Tease An Unexpected But Marvelous Season 2
Queen Charlotte First Look 
Charlotte, meet George. The first encounter of a romance which sparked Bridgerton society as we know it, soon to be told in Queen Charlotte: A Bridgerton Story.
Shadow and Bone 2 Cast Discuss The Next Season   
Welcome back to the Grishaverse! Here's a sneak peek at Shadow & Bone Season 2 #TUDUM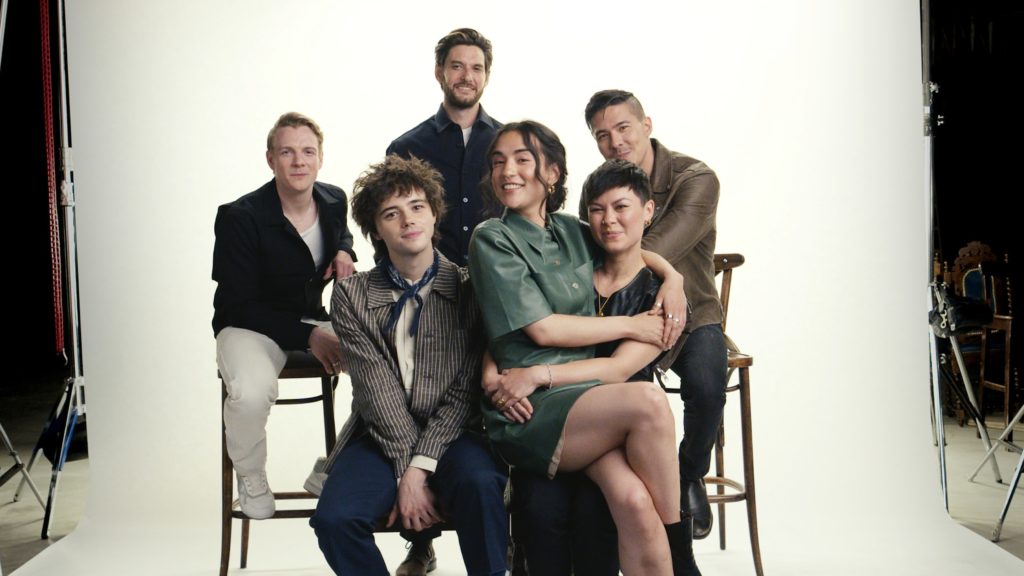 The Crown S5 Premiere Date Announcement 
Dominic West and Elizabeth Debicki are Prince Charles and Princess Diana in The Crown Season 5. 9th November.
Emily in Paris S3 Date Announcement
? EVERYTHING'S FINE! Emily In Paris Season Three returns to December 21
RELATED: Netflix's Wednesday Invites You to Apply to be a New Student of the Prestigious Nevermore Academy
WEDNESDAY Exclusive Clip & Date Announcement
Watch an exclusive clip for WEDNESDAY, an upcoming series from the imagination of Tim Burton starring Jenna Ortega in the title role, alongside Catherine Zeta-Jones, Luis Guzmán, Gwendoline Christie, Christina Ricci and more. WEDNESDAY is a sleuthing, supernaturally infused mystery charting Wednesday Addams' years as a student at Nevermore Academy, premiering globally November 23, only on Netflix. Snap snap.
Manifest S4 Trailer
We are now beginning our final descent. Manifest S4 Part 1 comes exclusively to Netflix on November 4th.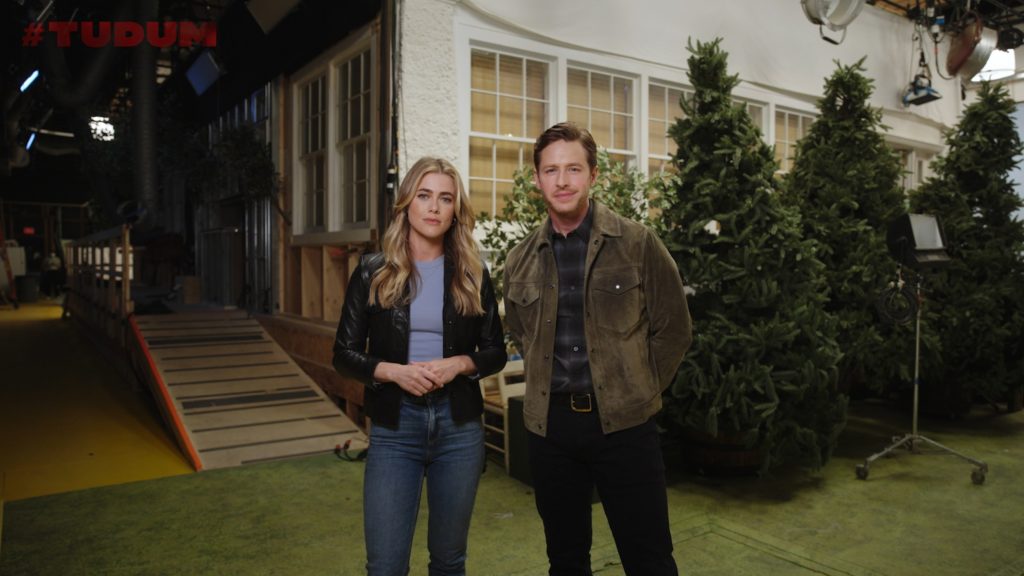 3 Body Problem Behind The Scenes Featurette
3 Body Problem is a new dramatic series inspired by the renowned and epic book trilogy, which tells the story of what happens when humanity discovers we are not alone in the universe. This asset gives a behind-the-scenes look at the highly-anticipated series 3 Body Problem, which recently wrapped shooting and is currently in post-production. The executive producers – David Benioff, D.B. Weiss and Alexander Woo – as well as select cast members, also share a few details about the upcoming season, which will debut in 2023 (will be announced during Tudum).
CAST: Jovan Adepo (he/his), John Bradley (he/his), Liam Cunningham (he/his), Eiza González (she/her), Jess Hong (she/her), Marlo Kelly (she/her), Alex Sharp (he/him), Sea Shimooka (she/her), Zine Tseng (she/her), Saamer Usmani (he/his), Benedict Wong (he/his), Jonathan Pryce (he/his)(The Two Popes, The Crown); Rosalind Chao (she/her) (Better Things, The Laundromat, Mulan); Ben Schnetzer (he/his) (Y: The Last Man); Eve Ridley (she/her) (Peppa Pig, Casualty)
DIRECTOR: Academy Award-nominated director Derek Tsang (Better Days) will direct, among others to be announced
PRODUCERS: David Benioff and D.B. Weiss (Game of Thrones) are Showrunners and Executive Producers. Alexander Woo (The Terror: Infamy, True Blood) co-created the series with Benioff & Weiss, and is Executive Producer and Writer. Bernadette Caulfield (Game of Thrones, The X-Files) is Executive Producer. Rian Johnson (Knives Out, Star Wars: Episode VIII – The Last Jedi), Ram BergmanandNena Rodrigue are Executive Producers for T-Street. Lin Qi, the late former Chairman of Yoozoo Group, and Zhao Jilong, CEO of the rights-holder, The Three-Body Universe, are Executive Producers. Plan B Entertainment–Brad Pitt, Dede Gardner and Jeremy Kleiner's company (Okja, Moonlight) are Executive Producers. Rosamund Pike and Robie Uniackeare Executive Producersfor Primitive Streak.
RELATED: SHE-HULK Star Ginger Gonzaga Shares The Genius "Thirst Trap" Photo Used To Lure Wong
Never Have I Ever Cast Discusses Next Season 
Your favorite chaotic teen and the gang will be back for the fourth and final season of #NeverHaveIEver! More drama, more romance, and a new heartthrob? Yikes. Coming to Netflix in 2023.
The Umbrella Academy S3 Blooper Reel 
Far from perfect, but we love them anyway. Watch The Umbrella Academy Season 3 full Blooper reel here. The Umbrella Academy Season 3 is streaming only on Netflix.
RELATED: Andor's Genevieve O'Reilly Explains Mon Mothma's "Private Face" And Her Dangerous Journey In New Star Wars Series
The Recruit Title and Premiere Date & Photo Sneak Peek
Noah Centineo announces the title of his upcoming Netflix series, The Recruit, and its December 16 premiere date and first image. In The Recruit, Noah stars as a fledgling lawyer at the CIA who becomes enmeshed in dangerous international power politics when a former asset threatens to expose the agency.
Guillermo Del Toro's Pinocchio Exclusive Behind The Scenes Featurette
Academy Award® winning filmmaker Guillermo del Toro takes you inside the stop-motion magic behind his Pinocchio! Guillermo del Toro's Pinocchio is on Netflix this December.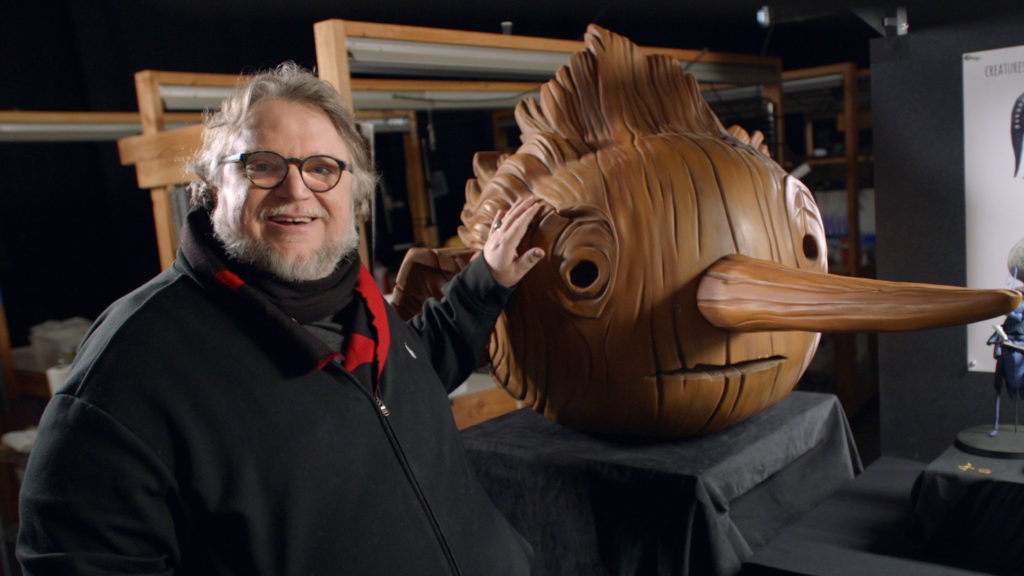 Entergalactic Exclusive Behind The Scenes Featurette
Love is the answer. Kid Cudi and Kenya Barris give #TUDUM an early look – and listen – at this animated love story and studio album, Entergalactic.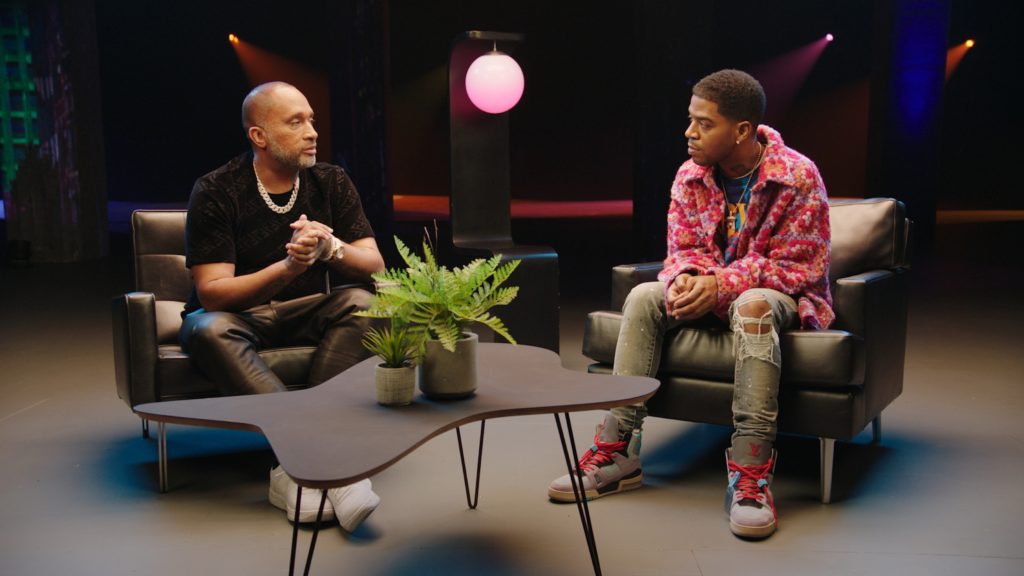 YOU Date Announcement 
Hello there, Professor Joe.  YOU S4 Part 1 launches Feb 10, Part 2 March 10. Only on Netflix.
RELATED: Power Rangers: Astonishing Movie & Series Reboot Details: Exclusive
The Watcher Trailer & Key Art Debut
After the Brannock family moves into what was supposed to be their suburban dream home, it quickly becomes a living hell. Ominous letters from someone calling themself "The Watcher" are just the beginning as the neighborhood's sinister secrets come spilling out. Inspired by the true story of the infamous "Watcher" house in New Jersey.
The Witcher Blood Origin Teaser Art 
Gather your clan – The Witcher: Blood Origin is coming to Netflix this December. 
Vikings Valhalla Exclusive Clip of Season Two
The legendary Viking heroes – Leif Eriksson (Sam Corlett), Freydis Eriksdotter (Frida Gustavsson), and Harald Sigurdsson (Leo Suter) – make a desperate last stand against Olaf and his warriors in this exclusive First Look Clip from Season 2 of Vikings: Valhalla.
RELATED: The Acolyte Casts Manny Jacinto In The Chilling New Star Wars Series
1899 Exclusive Clip With Cast 
The cast of 1899 find out the release date for the highly anticipated mystery series, streaming on November 17.
Lupid Teaser
Now in hiding, Assane must learn to live far from his wife and son. With the suffering they endure because of him, Assane can't stand it any longer and decides to return to Paris to make them a crazy proposal: leave France and start a new life elsewhere. But the ghosts of the past are never far away, and an unexpected return will turn his plans upside down.
Dead to Me Teaser Trailer & Launch Date
All roads have led to this. The final season of Dead to Me premieres November 17, only on Netflix. 
Heartstopper Reveal of Profile Icons
You've been asking for them and #TUDUM has delivered: Heartstopper profile icons are coming!
RELATED: Drifting Home Review – A Heartwarming Coming-of-Age Adventure
Outer Banks S3 Teaser 
The Pogues are back in town. OBX 3 coming 2023 ?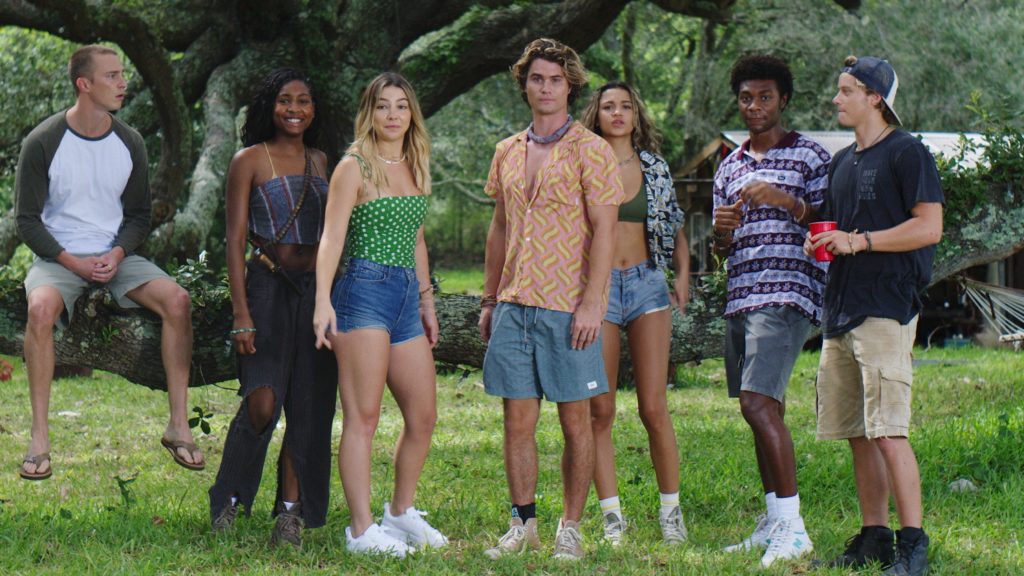 Stranger Things Cast  Blooper Reel 
These bloopers could single-handedly save me from Vecna. Season 4 bloopers have officially dropped. Watch Stranger Things, only on Netflix.
What do you think about all of the upcoming series? Are you surprised there was nothing about Squid Games 2? How hyped are you for the final season of Umbrella Academy? Let us know what you think and share any Stranger Things theories with us on Twitter!
Source: TUDUM 2022
KEEP READING: TUDUM 2022 – Majestic New Movie Recap