Lightyear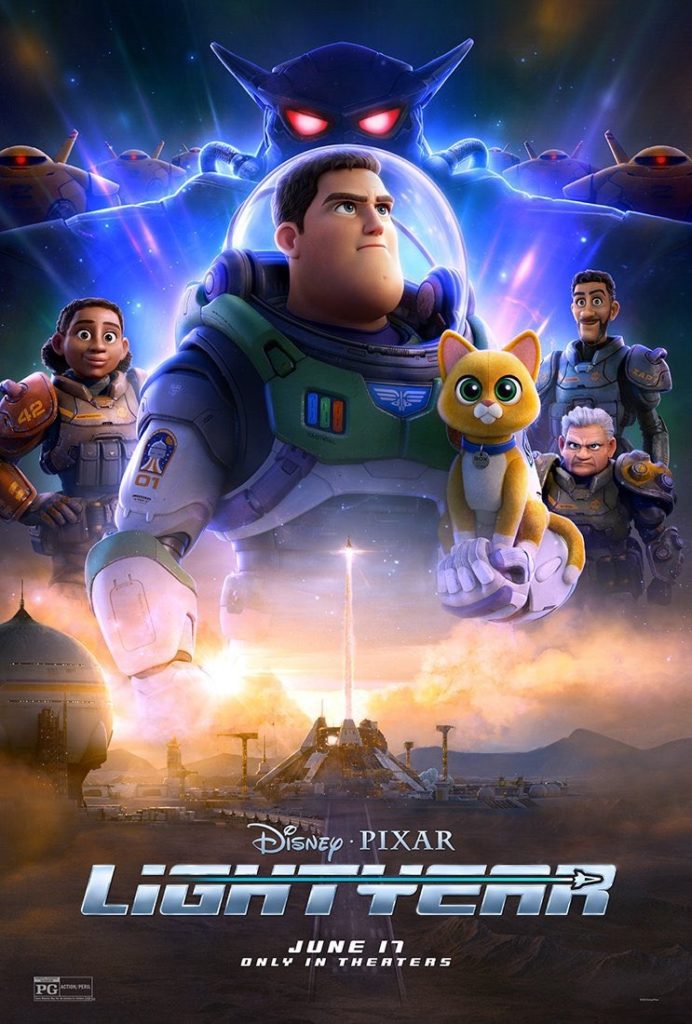 Lightyear is Pixar's computer-animated sci-fi action-adventure film directed by Angus MacLane who co-wrote with Jason Headley. A spin-off of the Toy Story film series, serving as an origin story for the fictional test pilot/astronaut character who the Buzz Lightyear toy/action figure featured in the main films was inspired by and is presented as a blockbuster film within a film the characters in Toy Story would watch.
It stars Chris Evans as the voice of the title character, with Keke Palmer, Peter Sohn, Taika Waititi, Dale Soules, James Brolin as Emperor Zurg, Uzo Aduba, Mary McDonald-Lewis, Efren Ramirez, Keira Hairston, Tim Peake, and Isiah Whitlock Jr. in supporting roles.
A concept similar to this was previously explored with the 2000 direct-to-video film Buzz Lightyear of Star Command: The Adventure Begins which was the pilot to a spin-off television series, Buzz Lightyear of Star Command (2000–2001).
Synopsis: A sci-fi action-adventure and the definitive origin story of Buzz Lightyear, the hero who inspired the toy, Lightyear follows the legendary Space Ranger (Evans) after he's marooned on a hostile planet 4.2 million light-years from Earth alongside his commander and their crew. As Buzz tries to find a way back home through space and time, he's joined by a group of ambitious recruits and his charming robot companion cat, Sox. Complicating matters and threatening the mission is the arrival of Zurg, an imposing presence with an army of ruthless robots and a mysterious agenda.
Lightyear will be Pixar's first exclusively theatrical release since Onward (2020), after Soul (2020), Luca (2021), and Turning Red (2022) were assigned direct-to-streaming releases on Disney+ in response to the pandemic. Michael Giacchino composed the score. The trailers for this have been excellent, promising a cool and fun sci-fi adventure.
Lightyear is one of the biggest tentpole movies of the year, Pixar movies mostly do big at the box office, especially the Toy Story franchise. Pixar always creates high-standard films which are touching and make us emotionally invested so we can assume this to be another great movie. Toy Story film series is one of the rare film series in history to have all excellent installments and big hits across the board, so it will be interesting to see if Lightyear will also become a masterpiece.
Lightyear is scheduled to be theatrically released worldwide on June 17, 2022, by Walt Disney Studios Motion Pictures in RealD 3D, 4DX, Dolby Cinema, and IMAX formats. Like any Pixar flick, this is a must-watch film for everyone.
Lightyear release date: June 17, 2022
Spiderhead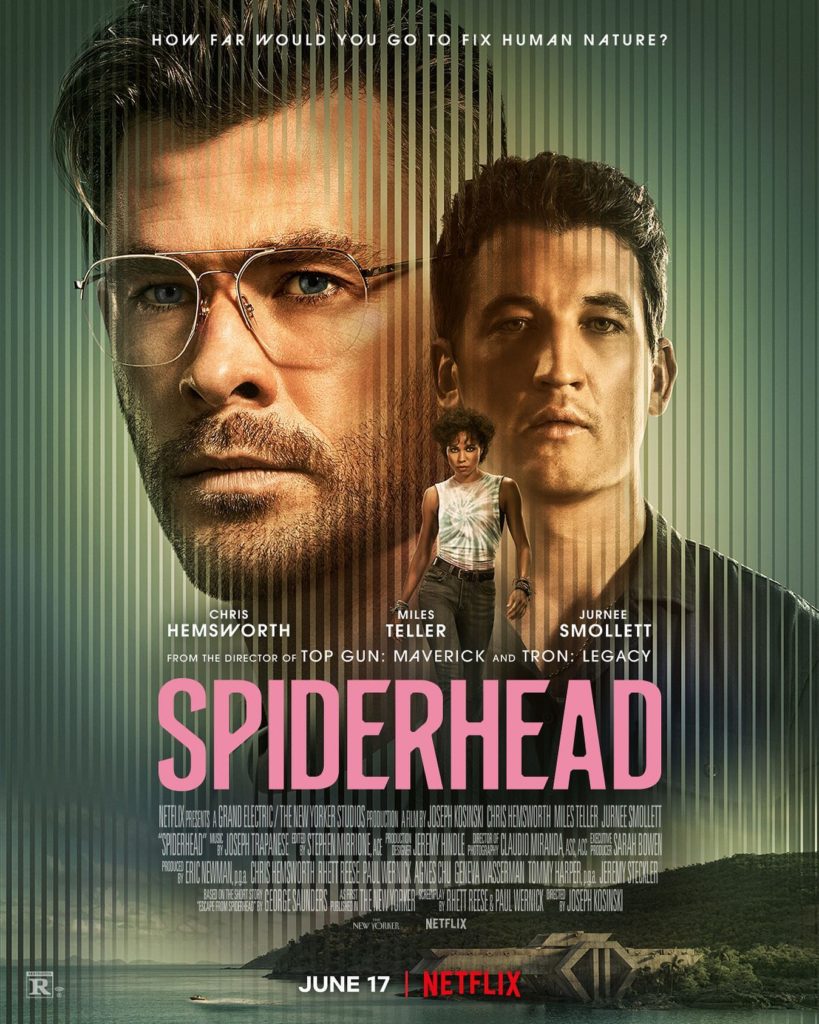 Spiderhead is Netflix's original sci-fi action crime thriller drama directed by Joseph Kosinski (director of the recent Top Gun: Maverick film), with a screenplay by Rhett Reese and Paul Wernick, based on the dystopian short story "Escape from Spiderhead" by George Saunders.
The film stars Chris Hemsworth, Miles Teller, Jurnee Smollett, Tess Haubrich, BeBe Bettencourt, Mark Paguio, Sam Delich, Joey Vieira, Daniel Reader, Ron Smyck, Stephen Tongun, Nathan Jones, and Charles Parnell. Hemsworth is also a producer of the film.
Synopsis: In a state-of-the-art penitentiary run by brilliant visionary Steve Abnesti (Hemsworth), inmates wear a surgically attached device that administers dosages of mind-altering drugs in exchange for commuted sentences. There are no bars, no cells, or orange jumpsuits. In Spiderhead, incarcerated volunteers are free to be themselves. Until they're not. At times, they're a better version. Need to lighten up? There's a drug for that. At a loss for words? There's a drug for that, too. But when two subjects, Jeff (Teller) and Lizzy (Smollett), form a connection, their path to redemption takes a twistier turn, as Abnesti's experiments start to push the limits of free will altogether.
Kosinski and Teller teaming up once again after Top Gun: Maverick. The concept of this film is intriguing. The trailer also looked exciting. Spiderhead is scheduled to be released on Netflix this month. This R-rated sci-fi thriller is a must-watch film for its cool story and the cast.
Spiderhead Netflix release date: June 17, 2022
Cha Cha Real Smooth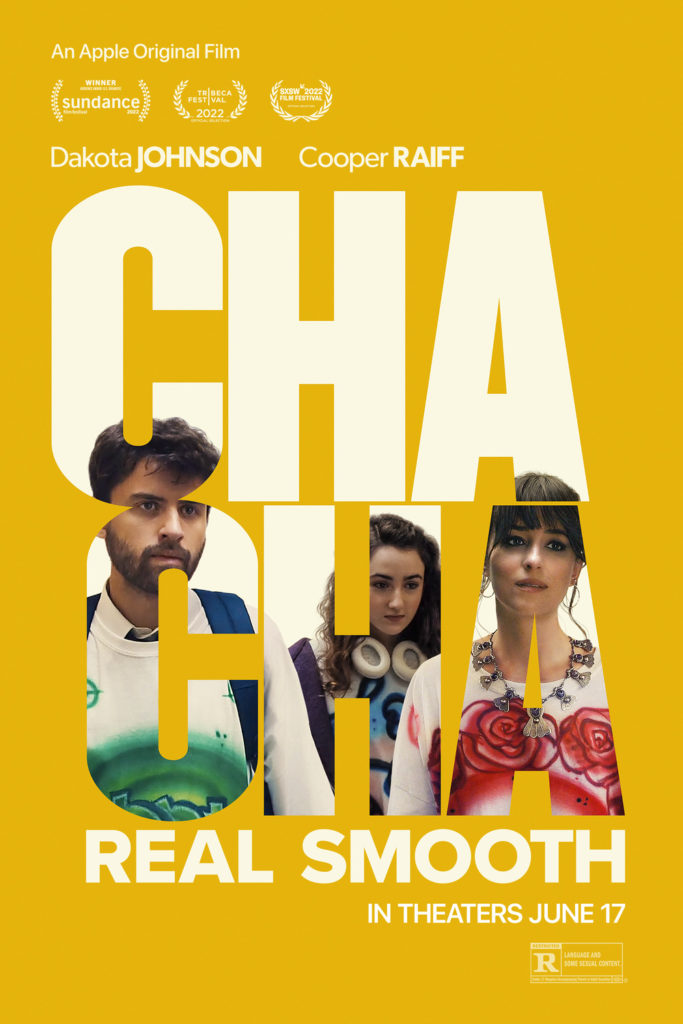 Cha Cha Real Smooth is an Apple TV+ original comedy-drama written, directed, produced, and co-edited by Cooper Raiff who also stars in this tale of unconventional love that brims with emotional honesty.
The film stars Raiff, Dakota Johnson, Vanessa Burghardt, Leslie Mann, Evan Assante, Raúl Castillo, Odeya Rush, Kelly O'Sullivan, Colton Osorio, Liam Jones, Amara Pedroso, Brooklyn Ramirez, and Brad Garrett. Dakota Johnson also serves as a producer.
Synopsis: Fresh out of college and without a clear life path going forward, 22-year-old Andrew (Raiff) is stuck back at home with his family in New Jersey. But if there's one thing that belongs on his nonexistent résumé, it's how to get a party started, which lands him the perfect job of motivational dancing at the bar and bat mitzvahs for his younger brother's classmates. When Andrew befriends a local mom, Domino (Johnson), and her autistic daughter, Lola (Burghardt), he finally discovers a future he wants — even if it might not be his own.
It premiered at the 2022 Sundance Film Festival on January 23 where the film earned an Audience Award from the U.S. Dramatic Competition. The R-rated comedy so far holds a 92% RT score based on 96 reviews with praise for its touching story, director, and cast. It is scheduled to be simultaneously released in limited theaters and on Apple TV+ on June 17. This is a must-watch film.
Cha Cha Real Smooth (Apple TV+ & in limited theaters) release date: June 17, 2022
Jerry & Marge Go Large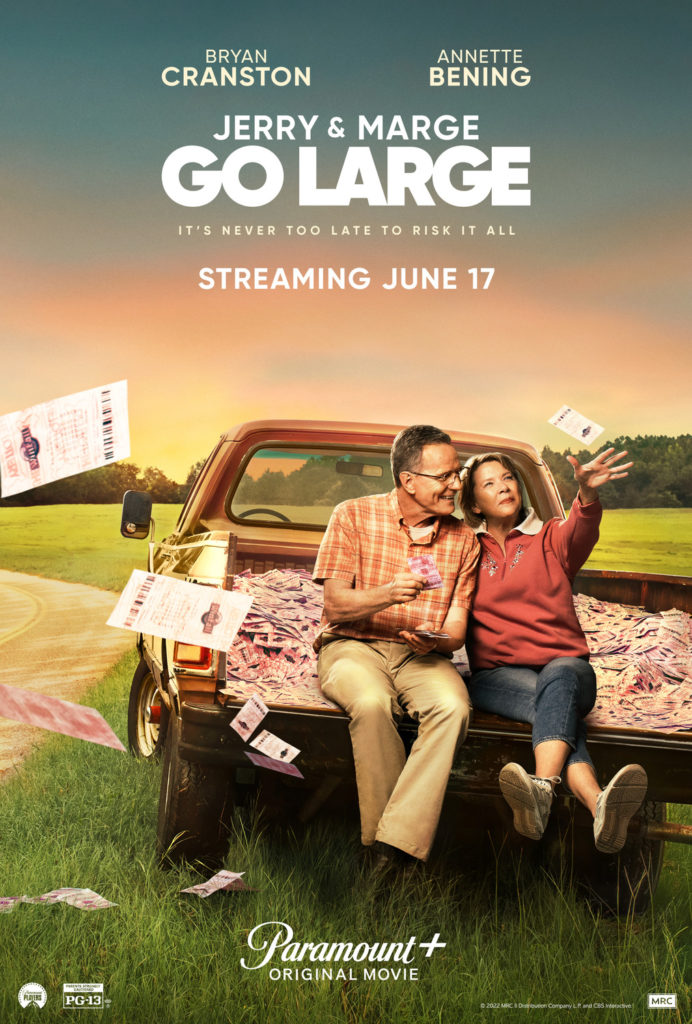 Jerry & Marge Go Large is a Paramount+ original comedy film directed by David Frankel and written by Brad Copeland. Based on Jason Fagone's 2018 HuffPost article of the same name. The film is set to have its world premiere at the Tribeca Film Festival on June 15, 2022, and will be released on Paramount+ on June 17.
The film stars Bryan Cranston, Annette Bening, Rainn Wilson, Anna Camp, Larry Wilmore, Jake McDorman, Uly Schlesinger, Ann Harada, Devyn McDowell, Kurt Yue, Rhoda Griffis, Mellanie Hubert, Cheech Manohar, and Michael McKean.
Synopsis: The film is inspired by the remarkable true story of retiree Jerry Selbee, who discovers a mathematical loophole in the Massachusetts lottery and, with the help of his wife, Marge, wins millions and uses the money to revitalize their small Michigan town.
Jerry & Marge Go Large Paramount+ release date: June 17, 2022
Good Luck to You, Leo Grande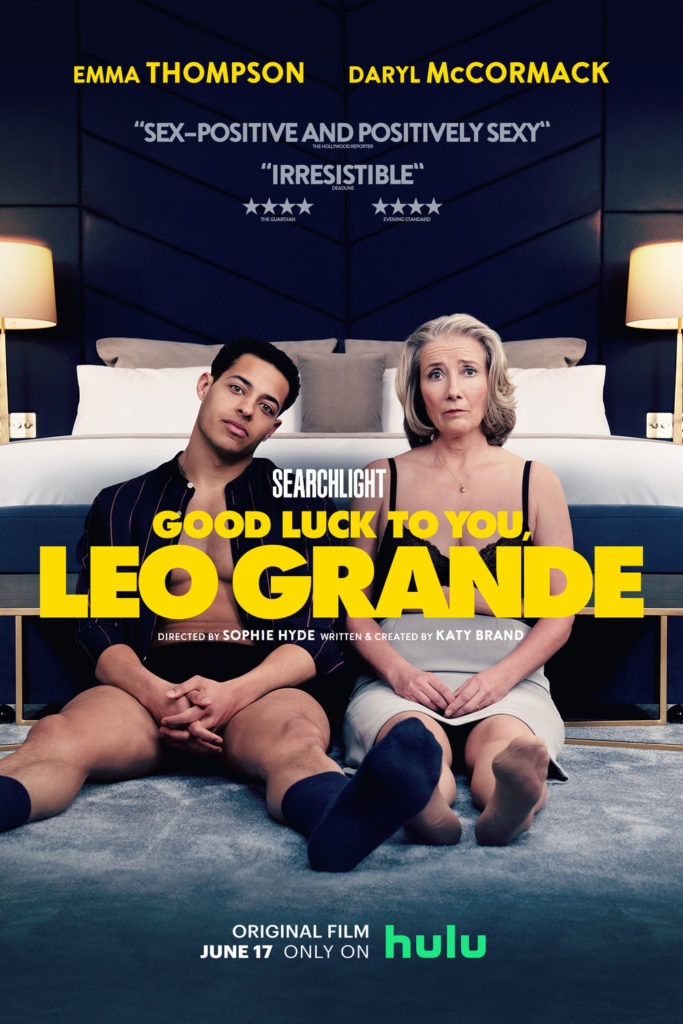 Good Luck to You, Leo Grande is Hulu's original erotic comedy-drama directed by Sophie Hyde and written by Katy Brand. The film stars Emma Thompson, Daryl McCormack, and Isabella Laughland.
Synopsis: In GOOD LUCK TO YOU, LEO GRANDE, two-time Academy Award winner Emma Thompson (Love, Actually) embodies the candor and apprehension of retired teacher Nancy Stokes, and newcomer Daryl McCormack (Peaky Blinders) personifies the charisma and compassion of sex worker Leo Grande. As Nancy embarks on a post-marital sexual awakening and Leo draws on his skills and charm, together they find a surprising human connection.
Good Luck to You, Leo Grande had its world premiere at the 2022 Sundance Film Festival on January 22, and is scheduled to be released on June 17, theatrically in the UK by Lionsgate, and digitally by Searchlight Pictures as a Hulu original film. The R-rated comedy so far holds a 96% RT score based on 67 reviews with praise for its storytelling and the cast making this a must-watch film.
Good Luck to You, Leo Grande Hulu release date: June 17, 2022
The Lost Girls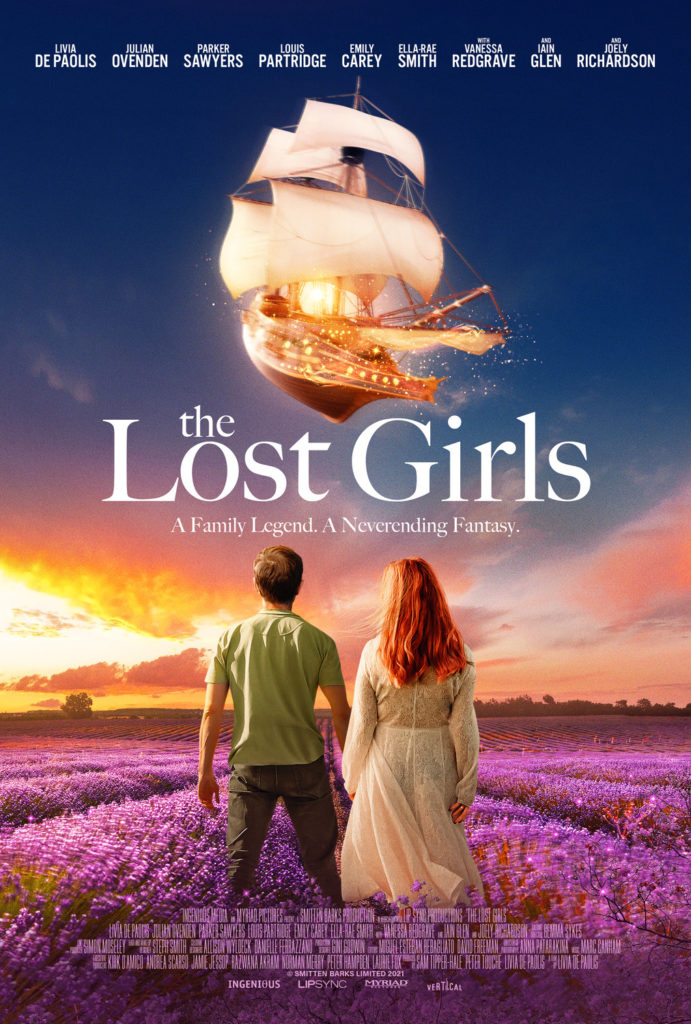 The Lost Girls is Vertical Entertainment's fantasy drama written and directed by Livia De Paolis based on the 2003 Peter Pan-inspired novel of the same name by Laurie Fox. Set a few generations after the events of J.M. Barrie's original novel, it expands upon the consequences of Pan's promise to continue returning to the Darlings.
It features Livia De Paolis as Wendy, a descendant of the original Wendy Darling, her younger version played by Emily Carey, and the kid version by Amelia Minto. Also starring are Joely Richardson and her younger version by Tilly Marsan; Ella-Rae Smith and her younger version by Ava Fillery; Vanessa Redgrave; Julian Ovenden; Parker Sawyers; Iain Glen as Hook; and Louis Partridge as Peter Pan. The fantasy film is scheduled to be released in limited theatres in the US and on-demand simultaneously.
Synopsis: Inspired by the classic tale of Peter Pan, The Lost Girls chronicles four generations of Darling women as they struggle in the aftermath of their adventures with Peter Pan (Partridge) in Neverland. Like her grandmother (Redgrave) and her mother Jane (Richardson and Marsan) before her, Wendy (Carey and Paolis) must escape Pan's hold on her and the promise he desperately wants her to keep. As her daughter Berry (Smith and Fillery) comes into Peter's orbit, Wendy must fight to save her relationship with her daughter while reconciling her legacy.
The Lost Girls (VOD & in limited theatres) release date: June 17, 2022
Elvis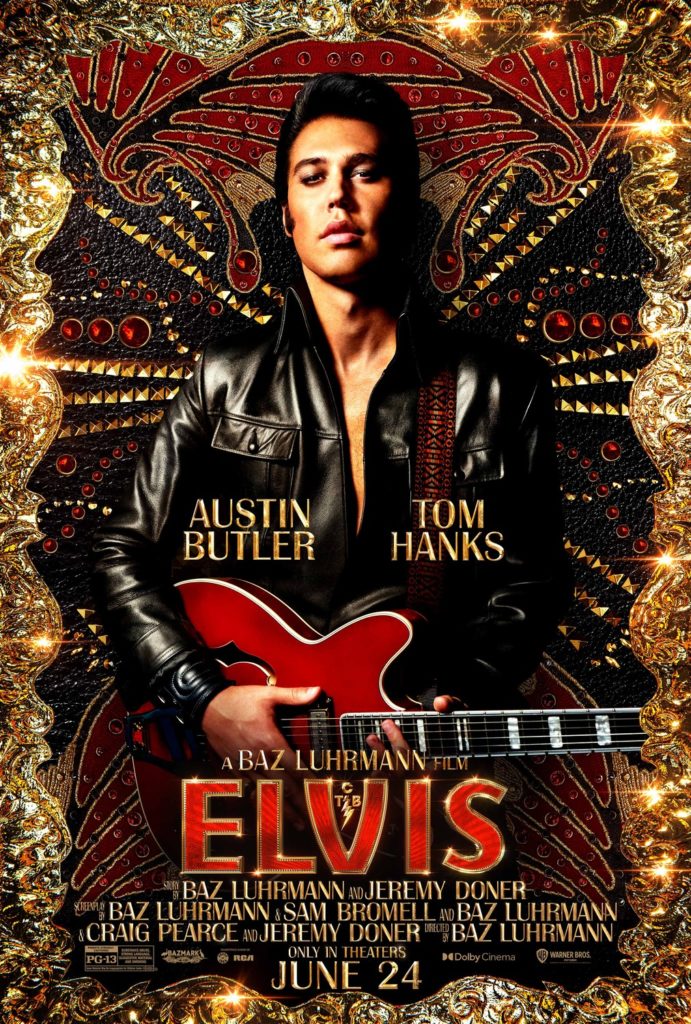 Elvis is Warner Bros. Pictures' biographical musical drama directed by Baz Luhrmann, who co-wrote the screenplay with Sam Bromell, Craig Pearce, and Jeremy Doner, from a story by Luhrmann and Doner. It is a biopic of the legendary singer Elvis, one of the most significant cultural icons of the 20th century, dubbed the "King of Rock and Roll".
The film stars Austin Butler and Tom Hanks, respectively, as singer Elvis Presley and his manager Colonel Tom Parker, with Helen Thomson, Richard Roxburgh, Olivia DeJonge, Luke Bracey, Natasha Bassett, David Wenham, Kelvin Harrison Jr., Xavier Samuel, Dacre Montgomery, Leon Ford, Kate Mulvany, Josh McConville, Patrick Shearer, Adam Dunn, Yola Quartey, Alton Mason, Gary Clark Jr., Chaydon Jay, and Kodi Smit-McPhee in supporting roles.
Synopsis: The film chronicles the life and career of singer and actor Elvis Presley (Butler), from his early days as a child to becoming a rock and roll star and movie star, seen through the prism of his complicated relationship with his enigmatic manager, Colonel Tom Parker (Hanks). The story delves into the complex dynamic between Presley and Parker spanning over 20 years, from Presley's rise to fame to his unprecedented stardom, against the backdrop of the evolving cultural landscape and loss of innocence in America. Central to that journey is one of the most significant and influential people in Elvis's life, Priscilla Presley (DeJonge).
Elvis had its world premiere at the 2022 Cannes Film Festival on May 25, where it received a twelve-minute standing ovation from the audience, the longest for an American film at the festival and tying with the longest overall. It was initially scheduled to be released on October 1, 2021, but had delays due to the pandemic. Austin Butler will probably be in all the awards nominations in the next awards season.
It is scheduled to be theatrically released by WB in Australia on June 23, and then worldwide on June 24. It will be streamed on HBO Max 45 days after its theatrical release. The film received generally positive reviews from critics, with Butler's performance garnering widespread acclaim. It currently holds a 79% RT score based on 43 reviews with praise for the director's style of direction and Butler's outstanding performance. This is a must-watch film for all audiences.
Elvis release date: June 24, 2022
The Man From Toronto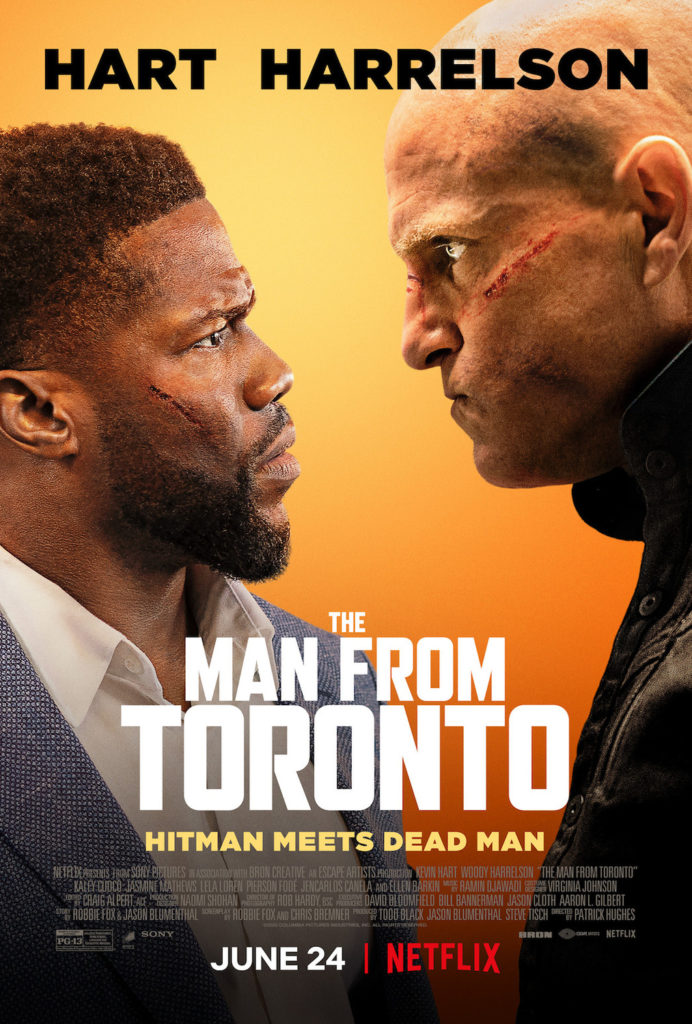 The Man From Toronto is Netflix's original action comedy directed by Patrick Hughes from a screenplay by Robbie Fox and Chris Bremner, and a story by Fox and Jason Blumenthal. It stars Kevin Hart and Woody Harrelson, along with Kaley Cuoco, Jasmine Mathews, Lela Loren, Pierson Fodé, Jencarlos Canela, Tomohisa Yamashita, Kate Drummond, and Ellen Barkin in supporting roles.
Synopsis: A case of mistaken identity arises after a screw-up sales consultant and the world's deadliest assassin–known only as The Man from Toronto–run into each other at a holiday rental.
Director Hughes is known for his action flicks. He previously directed The Hitman's Bodyguard and Hitman's Wife's Bodyguard which are also buddy action comedies similar to this film, The Man From Toronto also gives the same energy as those movies as per its trailer. The team-up of Hart and Harrelson is the main intrigue of this movie, both the actors are known for their comedy and action.
Originally scheduled to be theatrically released by Sony Pictures Releasing, the film's distribution rights were sold to Netflix, where it will be released on June 24. This is a must-watch action-comedy for all audiences.
The Man From Toronto Netflix release date: June 24, 2022
The Black Phone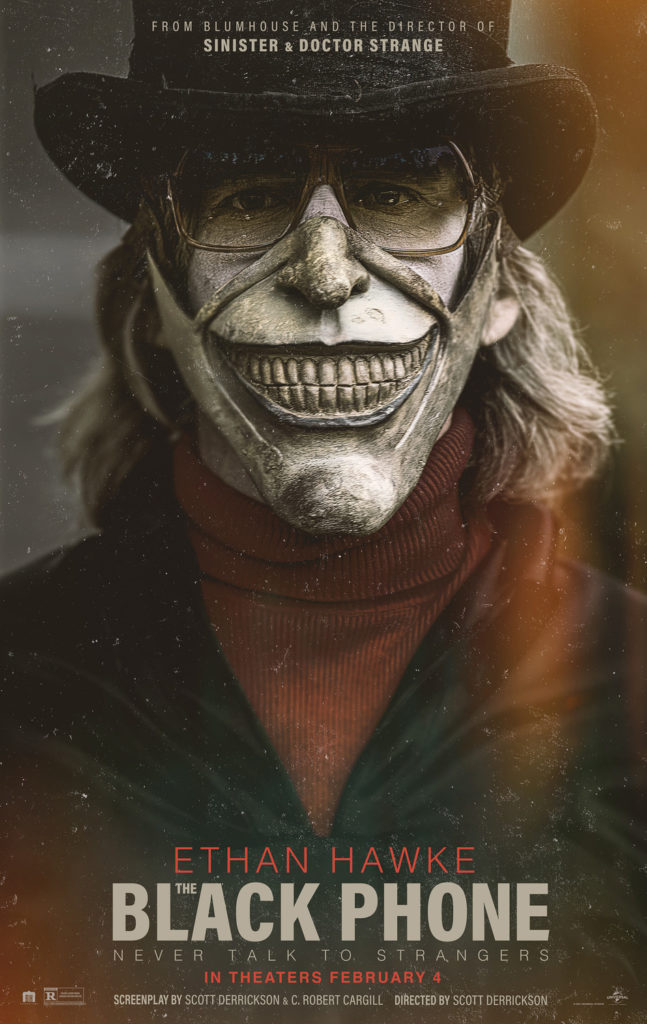 The Black Phone is Universal Pictures' supernatural horror thriller directed by Scott Derrickson and produced by Jason Blum. Written by Derrickson and C. Robert Cargill, it is an adaptation of the 2004 short story of the same name by Joe Hill. The film stars Ethan Hawke, Mason Thames, Madeleine McGraw, Jeremy Davies, and James Ransone.
Synopsis: In 1978, five children go missing in a suburban Colorado town. Finney Shaw (Thames), a shy but clever 13-year-old baseball pitcher, becomes the sixth. He is abducted by a sadistic serial killer (Hawke), dubbed "The Grabber", and trapped in a soundproof basement where screaming is of little use. When a disconnected phone on the wall begins to ring, Finney discovers that he can hear the voices of the killer's previous victims. And they are dead set on making sure that what happened to them doesn't happen to Finney. Meanwhile, Finney's sister Gwen (McGraw) experiences psychic dreams that send her on a quest to find him.
The Black Phone had its world premiere at Fantastic Fest on September 25, 2021, and is scheduled to be released in theatres worldwide on June 24, 2022. It is also set to screen at the Tribeca Film Festival and close the Overlook Film Festival in June. It will be available to stream on Universal's Peacock streaming service 45 days after its theatrical debut.
The film received generally positive reviews from critics, with praise for its faithfulness to the source material, Derrickson's direction, and Hawke's performance as the antagonist. The R-rated thriller so far holds a 100% RT score based on 16 reviews. This is a must-watch film.
The Black Phone release date: June 24, 2022
Rise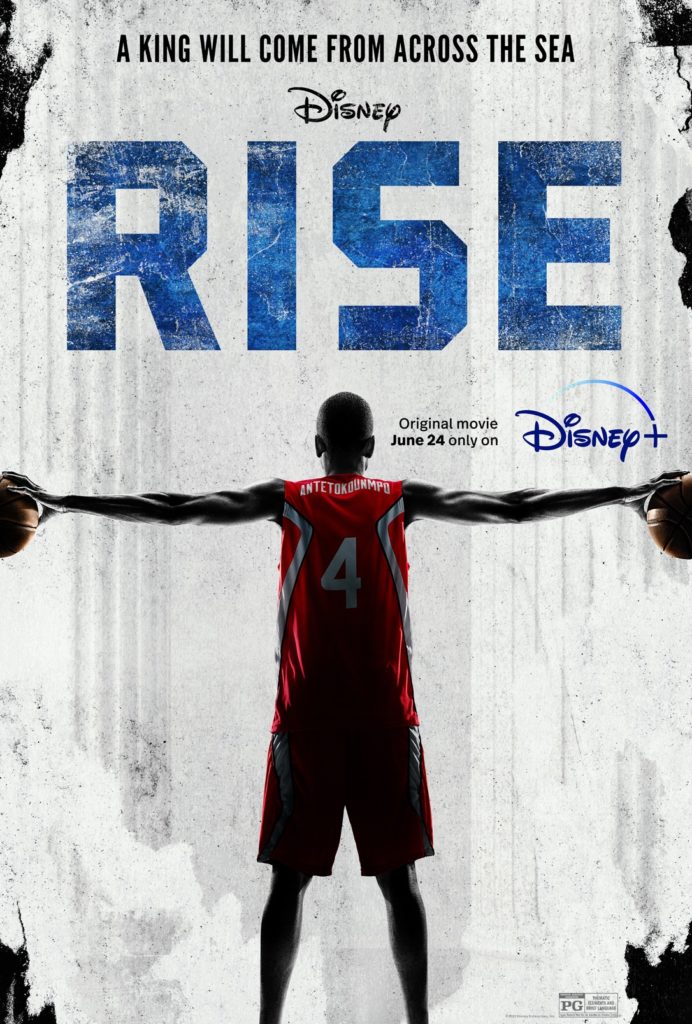 Rise is a Disney+ biographical sports-drama film directed by Akin Omotoso, from a script written by Arash Amel. Based on the true story of three young Nigerian-Greek brothers, who emigrate to the United States and rise to fame and success within the National Basketball Association.
The film stars newcomers Uche Agada, Ral Agada, and Jaden Osimuwa in the three primary roles with Elijah Shomanke, Anthony Abiola, Yetide Badaki, Manish Dayal, Taylor Nichols, and Dayo Okeniyi in supporting family roles. Rise is intended to be released exclusively through streaming on Disney+
Synopsis: The true story events follow three Greek brothers, who are raised out of anonymity and thrust into the fame of professional basketball. Parents Vera and Charles Antetokounmpo (Badaki and Okeniyi, respectively) move to Greece from Nigeria for a chance at a better life for their family. The couple works hard to provide for their five children, while the reality of deportation from a difficult citizenship system threatens the dreams for their children.
To earn enough money to pay the bills, the family works together to sell souvenirs to tourists in Athens. When an opportunity arises, the Antetokounmpo brothers take their frustrations to the public basketball courts. Individually, they quickly realize that although they have no experience in the sport, they are naturally gifted ball players. With the help of a talented agent, the trio decides to pursue careers in the NBA.
Rise Disney+ release date: June 24, 2022
Murder at Yellowstone City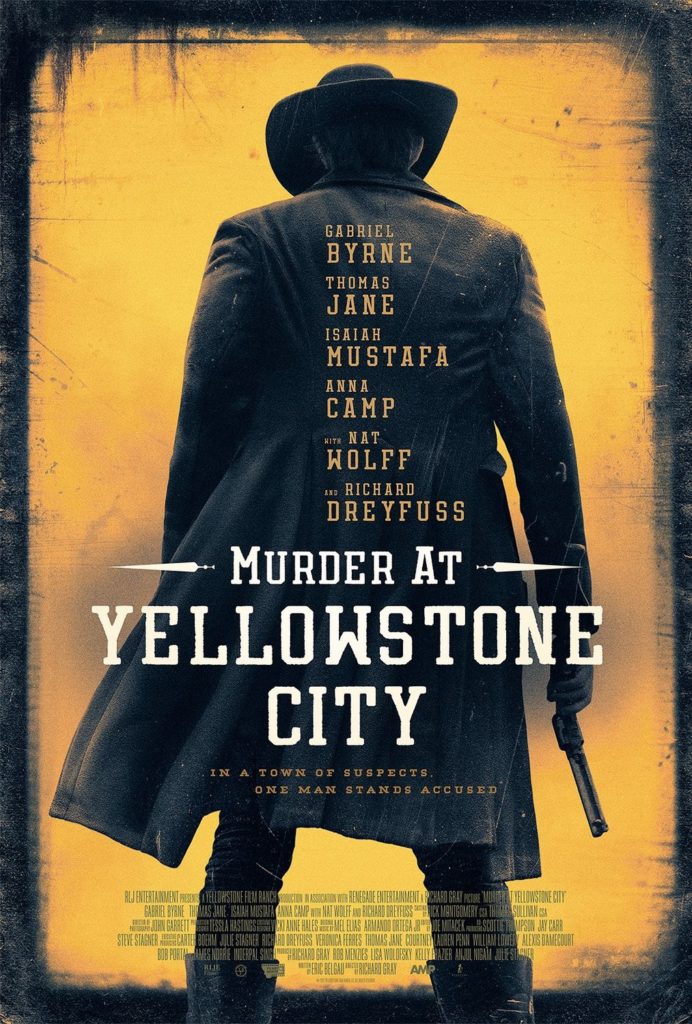 Murder at Yellowstone City is RLJ Entertainment's western film directed by Richard Gray from a screenplay by Eric Belgau. It is scheduled to be released in limited theaters and on VOD on June 24.
It stars Isaiah Mustafa, Gabriel Byrne, Thomas Jane, Anna Camp, Aimee Garcia, Nat Wolff, Zach McGowan, Scottie Thompson, Emma Kenney, Tanaya Beatty, John Ales, Lia Marie Johnson, Isabella Ruby, and Richard Dreyfuss.
Synopsis: The once peaceful and booming Yellowstone City has fallen on hard times, but when a local prospector strikes gold, things seem to be turning around. Any hope is soon shattered when the prospector is found dead and the Sheriff quickly arrests a mysterious newcomer. But nothing is so simple in this sleepy western town, and more than a few of the locals have secrets to keep and reasons to kill. As the brutal murders continue, pitting neighbor against neighbor, Yellowstone City goes down a bloody path to a final showdown that not all will survive.
Murder at Yellowstone City (VOD & in limited theatres) release date: June 24, 2022
Press Play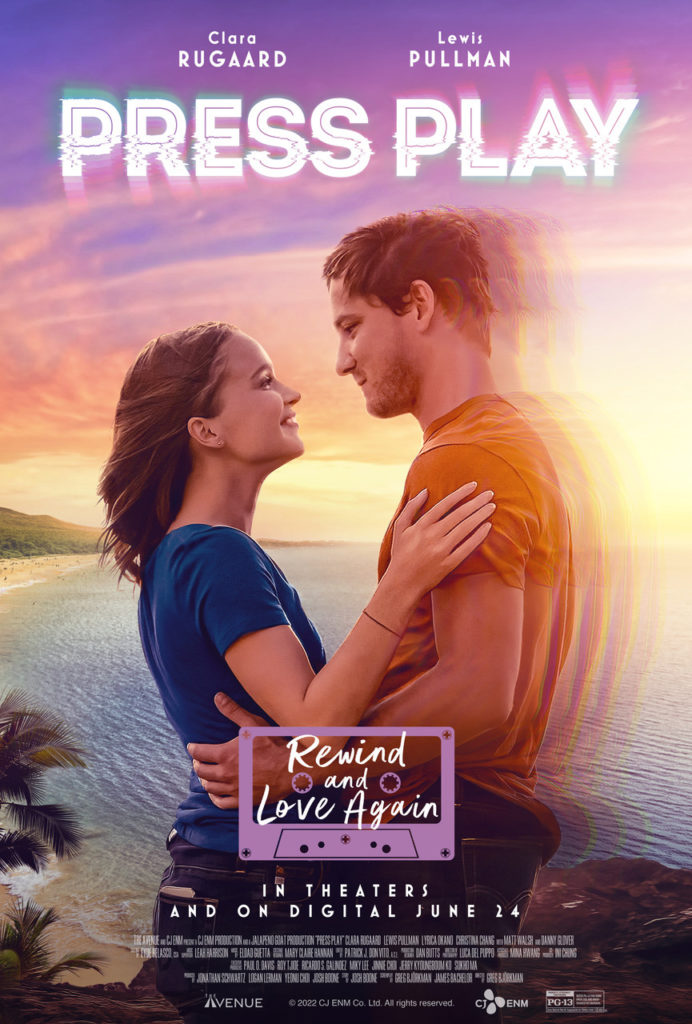 Press Play is The Avenue's romantic drama film directed by Greg Björkman and written by Björkman and James Bachelor from a story by Josh Boone. It is produced by Josh Boone, Jonathan Schwartz, Yeonu Choi, and Logan Lerman. The film is set to be released in limited theaters and on VOD on June 24.
It stars Clara Rugaard, Lewis Pullman, Lyrica Okano, Christina Chang, Matt Walsh, and Danny Glover. It features a moving soundtrack with songs by Japanese Breakfast, Father John Misty, Dayglow, and more.
Synopsis: Laura (Rugaard) and Harrison (Pullman) have a picture-perfect romance built on the foundation of a shared love of music. After a deadly accident, Laura is given the chance to save the love of her life when she discovers that their mixtape can transport her back in time. Press Play reminds you that love can always be replayed.
Press Play (VOD & in limited theatres) release date: June 24, 2022
Doula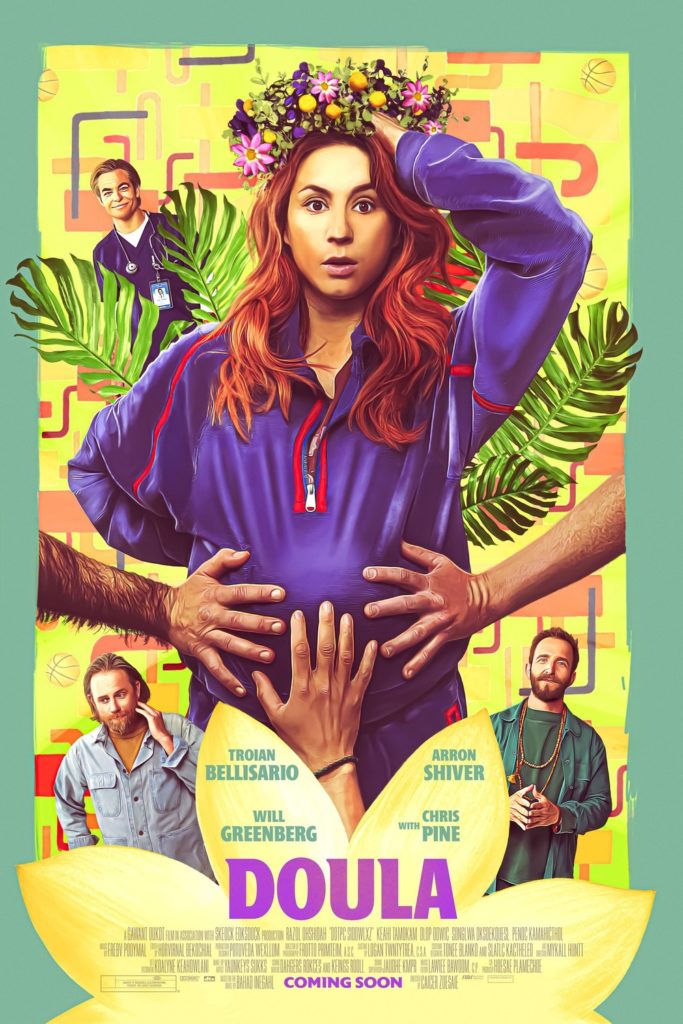 Doula is Universal Pictures' comedy film directed by Cheryl Nichols from a screenplay by Arron Shiver from a story by Will Janowitz. It stars Will Greenberg, Troian Bellisario, Arron Shiver, Amanda Walsh, Ally Maki, Elyse Levesque, Alex McKenna, Robert Baker, and Chris Pine.
Synopsis: After dating for a matter of months, thirty-somethings Deb (Bellisario) and Silvio (Shiver) are expecting their first child. When their elderly midwife, Penka, passes away suddenly, Silvio makes the hasty decision to hire Penka's son, Sascha (Greenberg), as their live-in doula. Deb is nonplussed, as Silvio didn't consult her before hiring, but before long, Sascha's unconventional style wins her over. As Deb and Sascha grow closer, and the pregnancy nears its inevitable conclusion, Silvio starts to feel like the odd man out. His continued efforts to exert control over the pregnancy lead to a blow-up fight in which he forces Deb to choose between him and Sascha.
Chris Pine also serves as an executive producer, through his brand-new production company, Barry Linen Motion Pictures. The R-rated sarcastic dry comedy film is set to be released through on-demand platforms.
Doula VOD release date: June 28, 2022
Which new movies in June 2022 are you most excited about? Which movies will you be seeing during June? Let us know in the comments below or on our social media and be sure to come back to The Illuminerdi for more movie news!