Other Great Things About The Film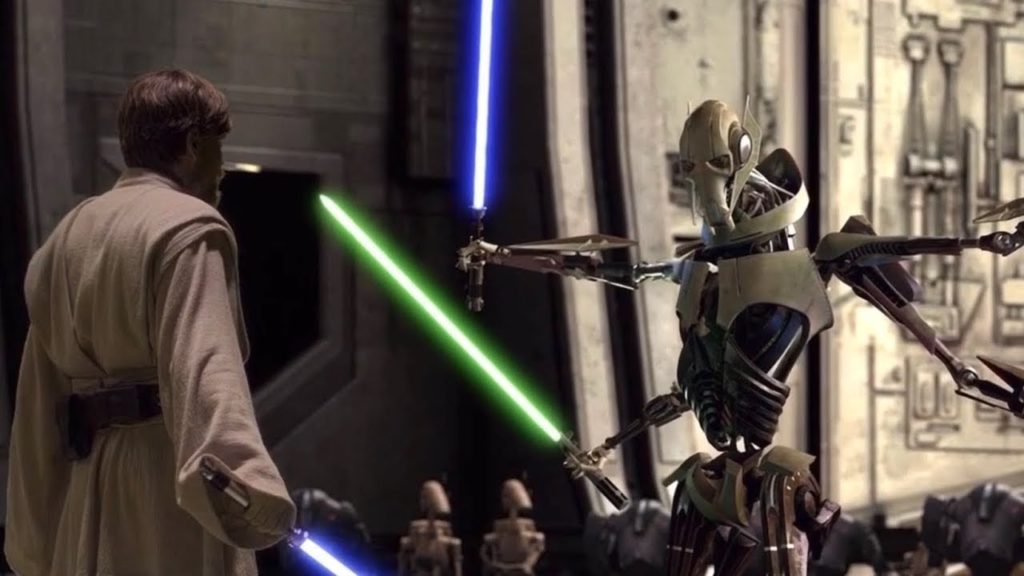 While the character was fairly underdeveloped in the film, the fight between Obi-Wan Kenobi and General Grevious was absolutely glorious. The special effects during this fight were breathtaking for 2005 standards and still hold up fairly well today.
I didn't really get much of a chance to mention Samuel Jackson as Mace Windu in the past two reviews. However, in this film, the character is at his peak. Windu serves as the perfect foil to Anakin throughout the film, never really giving him the time of day which is a major factor in what makes Anakin start to distrust the Jedi Order.
RELATED: THE BOOK OF BOBA FETT: A NEW STAR WARS RUMOR COULD HINT AT LUKE SKYWALKER'S RETURN
Speaking of peaks, every single person in this film performed at their greatest. Not a single cast member had a weak performance. I would even venture to say that this film has the best full-cast performance in all of Star Wars.
A Few Nit-Picks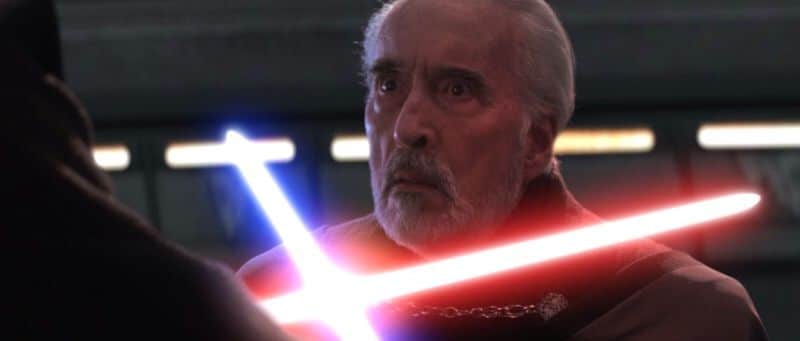 I do truly wonder why they brought such a high-caliber actor in Christopher Lee to play a character that serves so little to the plot of the films. The character was already fairly underwhelming in Attack of the Clones and in this film he is almost immediately killed off. I really wish we could have gotten to see a little more of Christopher Lee in this role because when we saw him, he was awesome.
Similar to the other Prequel Trilogy films, the politics can often come off as convoluted and slow down the plot. However, I do think it is necessary to show the Emperor's dominant take over of the republic, so it's kind of 50/50.
Chewbacca is randomly placed in this film. While it was cool to see him and his homeworld of Kashyyyk it felt so out of place and served little to no purpose within the plot.
Final Thoughts
Overall this film was absolutely stunning and is without a doubt the best film in the prequel trilogy by a mile. Not a single person underperformed and the emotion throughout this film has gone down as the best in the franchise.
RELATED: THE MANDALORIAN SEASON 3 IS BRINGING BACK A RELIABLE VETERAN STAR WARS DIRECTOR
Anakin's turn to Vader was done almost flawlessly in this film and is only held back by the films that came before it. Anakin's relationships with Padmé, Obi-Wan, and the Emperor were beautifully done which made his turn to the dark side amazing but also devastating to watch.
Revenge of the Sith is a film with both intense action and emotion and holds up beautifully today. The film left fans on quite a dire and depressing note. However, there will be a new hope in the film that started it all, Star Wars: Episode IV – A New Hope.

Star Wars: Episode III – Revenge of the Sith stars Ewan McGregor as Obi-Wan Kenobi, Natalie Portman as Padmé Amidala, Hayden Christensen as Anakin Skywalker / Darth Vader, Ian McDiarmid as Palpatine / Darth Sidious, Samuel L. Jackson as Mace Windu, Jimmy Smits as Bail Organa, Christopher Lee as Count Dooku / Darth Tyranus, Anthony Daniels as C-3PO, Kenny Baker as R2-D2, and Frank Oz as Yoda.
What are your thoughts on Star Wars: Episode III – Revenge of the Sith? Do you think this film holds up in 2022? Let us know in the comments below. Also, be sure to follow The Illuminerdi on social media to be notified of more Star Wars content like this in the future!
KEEP READING: THE BOOK OF BOBA FETT MAY HAVE DEBUTED A CHARACTER FROM THE STAR WARS VIDEO GAMES