Jar Jar Binks: Comic Relief Gone Wrong
Speaking of characters who serve little to nothing to the plot we have Jar Jar Binks. The character was supposed to serve as the comic relief of the film and I found myself laughing maybe once at Jar Jar's many antics.
RELATED: THE BOOK OF BOBA FETT: 7 THINGS WE HOPE TO SEE IN THE NEW STAR WARS SERIES
Jar Jar's character was definitely created to please the younger audience, however, Star Wars isn't a Disney movie (yet). While many kids watch Star Wars I don't see the series as a franchise specifically made for children such as Toy Story or The Lion King. If kids were going to watch Star Wars I feel they would have done that with or without Jar Jar.
Darth Maul is a Cool, Yet Underutilized Character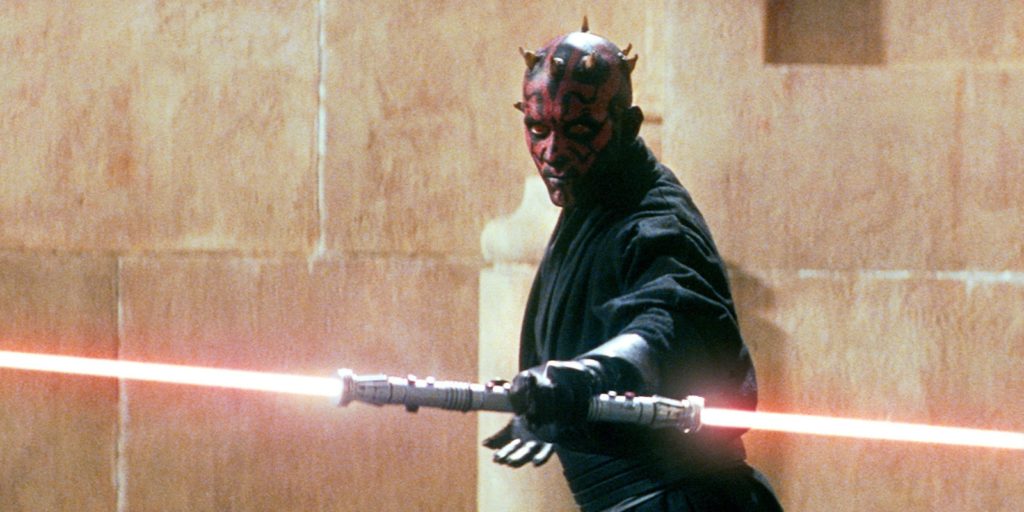 Darth Maul was definitely one of the coolest parts of the film. The reveal of his double-balded lightsaber during the dual of fates is without a doubt a highlight of the prequel trilogy. However, much like many other aspects of this film Maul's character was severely underutilized.
While Maul was explored much more in the Clone Wars TV series it would have been nice to learn more about his character in this film. His involvement with Sideous was unknown until that point. Since Star Wars is a film series first and foremost I am not a fan of exposition/major plot points of important characters and events being left out of the films. Maul in this film was just a character who existed to kill Qui-Gon Jinn.
The Phantom Menace Serves With The Action (When there is action)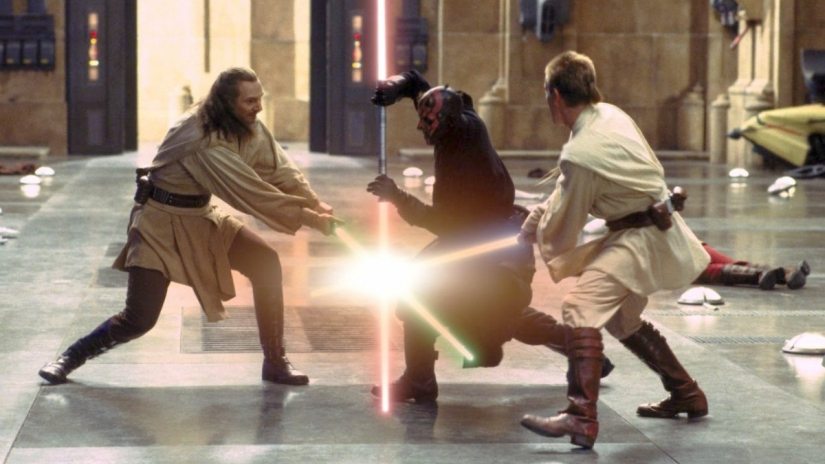 While the action was severely lacking in this film, when there is action it is some of the best in the series. The final battle between Maul, Jinn, and Kenobi is one of the best lightsaber duels in the series. Second only to the duel between Anakin and Obi-Wan in Revenge of the Sith.
RELATED: AHSOKA: NEW CHARACTER DETAILS FOR THE HIGHLY ANTICIPATED STAR WARS SERIES: EXCLUSIVE
The podracing segment halfway through the film was also a really cool moment in the film. The special effects in the scene as well as the rest of the film were yet to be seen in 1999.
All of the space battle segments were visually pleasing as well. It is something I wish I could have experienced as a fan when the film came out because that was without a doubt a highlight for long-time Star Wars fans.
Final Thoughts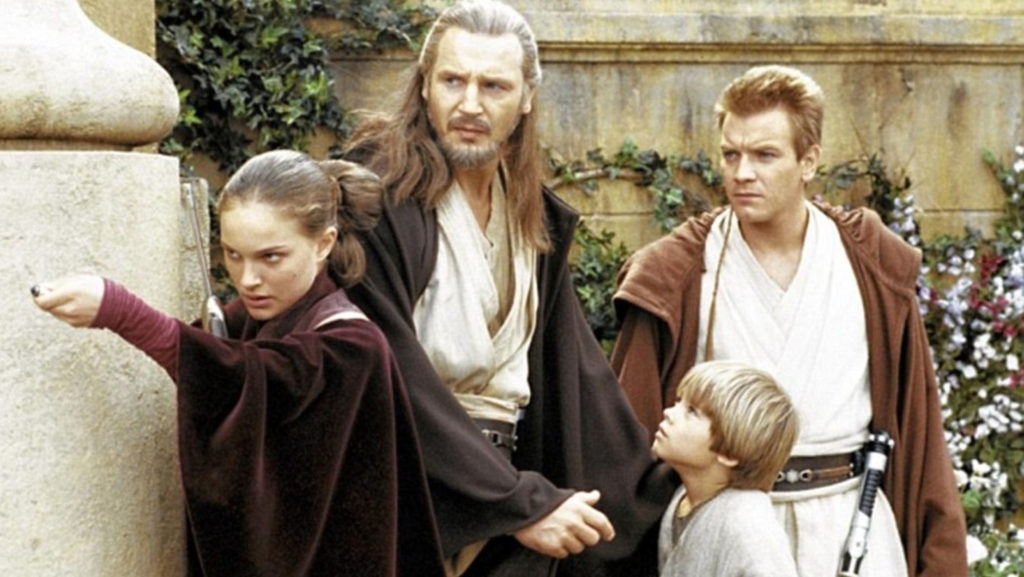 Overall this film will always have a place in my heart. While the film definitely has its fair share of issues I think this film holds up much better than other fans seem to put on. I would venture to say that The Phantom Menace holds up in 2021 more than even the Star Wars films of the last decade.
I watched the Star Wars films in 2006 as a six-year-old, when I got into Star Wars George Lucas's saga was already complete. I watched the films in chronological order so I got to know these characters as they were seen in this film. This film was also the first Star Wars film I ever saw in the theater when they re-released the film in 3D back in 2011.
When I sit down and watch this film I will always have a good time while also seeing that there were many areas of this movie that could have been improved or expanded upon. Some of this we will see in Attack of the Clones where we get our first look at the Clone Wars which was first teased by Obi-Wan in the first Star Wars film released in 1977.

Star Wars: Episode I – The Phantom Menace stars Liam Neeson as Qui-Gon Jinn, Ewan McGregor as Obi-Wan Kenobi, Natalie Portman as Queen Padmé Amidala, Jake Lloyd as Anakin Skywalker, Ian McDiarmid as Senator Palpatine / Darth Sidious, Ahmed Best as Jar Jar Binks, Anthony Daniels as C-3PO, Kenny Baker as R2-D2, Pernilla August as Shmi Skywalker, Frank Oz as Yoda, Samuel L. Jackson as Mace Windu, and Ray Park as Darth Maul.
What are your thoughts on The Phantom Menace? Do you think this film holds up in 2021? Let us know in the comments below. Also, be sure to follow The Illuminerdi on social media to be notified of more Star Wars content like this in the future!
KEEP READING: STAR WARS THE RISE OF SKYWALKER: WHY MATT SMITH'S SCRAPPED ROLE WAS THE FILM'S BIGGEST MISSED OPPORTUNITY