Adam Strange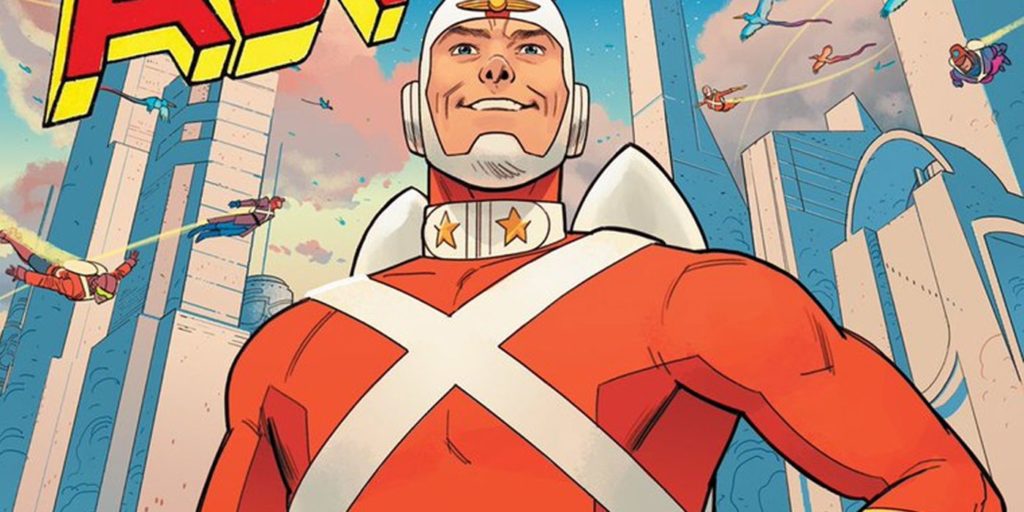 Adam Strange would be an interesting character for James Gunn to explore. Harkening back to his time working on Guardians of the Galaxy Adam Strange is a hero to both Earth and the alien planet Raan. Originally an archeologist on Earth, Adam Strange is mistakenly transported to the planet Raan via Zeta beam, but while there he falls in love and builds a life. Adam Strange decides to be a protector of both Earth and Zaan as he is transported between planets via Zeta beam.
Adam Strange would likely be more similar to James Gunn's work with the Guardians of the Galaxy. Adam Strange is more heroic and less brutal than the characters from The Suicide Squad. Although he doesn't possess superpowers his intellect and the technology he has access to, including his space suit with a built in Zeta Beamer and jetpack along with his laser pistol, lend themselves well to his actions as both a hero and a space explorer.
RELATED: KEVIN FEIGE OPENS THE DOOR TO MCU PREQUELS AND HERE ARE 11 EXCITING POSSIBILITIES
Adam Strange could become DC's version of a sci-fi based Indiana Jones and with someone like James Gunn at the helm he could become a perfect avenue for DC's own cosmic corner. Adam Strange is a character who lends himself well not only to daring heroics, but amazing exploration.
---
Deadman
Deadman is one of DC's more unique heroes and his intriguing motivation and abilities make him seem like an ideal candidate for James Gunn's next project. Boston Brand was a circus aerialist with the stage name Deadman who was killed during a trapeze performance. Following his murder, Deadman gained the ability to possess others via Hindu Goddess Rama Kushna.
As a disembodied spirit Deadman possesses others bodies in order to find justice. Part of what makes Deadman such an interesting character is the fact that in order for him to interact with people he must possess other people's bodies. Deadman would be a unique character for James Gunn to take on either leaning into the search for his killer or the later version who is given the possession ability in order to atone for his past transgressions, Gunn could give this character an intriguing arc.
RELATED: THE SUICIDE SQUAD: THE COMPLEX DICHOTOMY OF PEACEMAKER AND HOW IT COULD PLAY INTO THE NEW HBO MAX SERIES
Deadman offers an interesting opportunity with his possession ability meaning multiple actors could take on the role throughout any project following the hero. Deadman would be an interesting opportunity to explore magic, possession, and the pursuit of justice. Given Deadman's origins, his motivation, and his abilities he could be the perfect character to follow into the weirder corners of magic and the mystical in DC.   
---
Manhunter (Kate Spencer)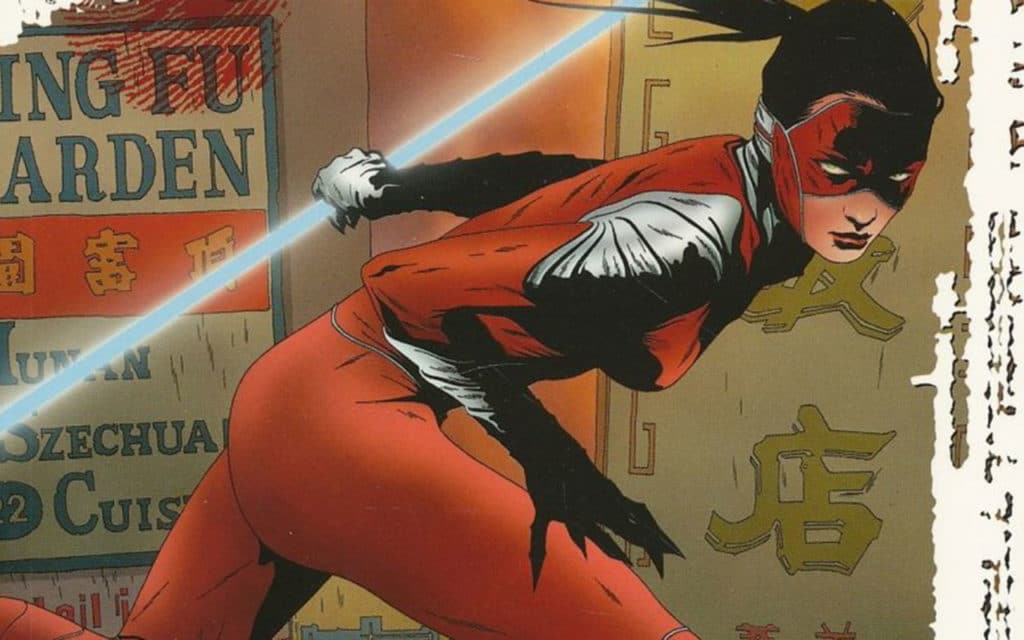 Kate Spencer could be an exciting character for James Gunn to bring to life on screen especially after Peacemaker where he'll be bringing Vigilante into the DCEU. Kate Spencer is a federal prosecutor who grows frustrated with guilty criminals escaping justice. A particularly nasty criminal, Copperhead, avoids the death penalty during his trial before escaping after killing two guards Kate decides to take matters into her own hands. She hunts down and kills Copperhead herself.
Kate then takes on the name Manhunter, blackmailing a former weapons manufacturer for villains, Dylan Battles, into creating and maintaining her suit and gear she takes the fight to the criminals herself. Unlike Vigilante who is motivated by personal loss and struggles with his sense of justice and mental stability throughout his tenure, Kate actively chooses this path out of sheer frustration and kills her first target.
RELATED: THE SUICIDE SQUAD: THE TRAGEDY OF STARRO
Kate is a complex and extremely interesting character that would lend herself well to Gunn. James Gunn has proven his ability to explore female characters who seek to do good, but also those with a violent streak. Her personal struggles as a mother and balancing this dualistic life style make her a character with a lot to explore and potentially the perfect choice for James Gunn's next DC project.
---
Catman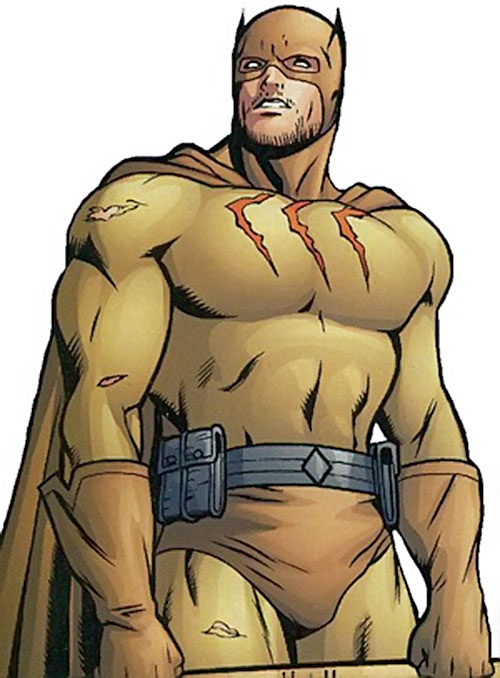 Catman could make an especially interesting character for James Gunn to take on given his origins and trajectory in DC comics. Originally a very campy Batman rogue who stole the inspiration for his suit from the notorious Catwoman, he would eventually hit rock bottom portrayed as an overweight loser looked down upon by other criminals. However, Catman would later find his confidence after spending time in Africa amongst a pride of lions. While in Africa Catman lost weight, found his sense of self-worth, and improved his fighting abilities. Catman would then become a member of and later the leader of the Secret Six.
Catman is a character who deserves to have his story explored on screen given his journey from third rate criminal to has been scorned by other villains, to an anti-hero warrior with a sense of honor leading others. James Gunn's ability to find the heart and pathos in ridiculous characters would lend itself well to Catman's story.
RELATED: THE SUICIDE SQUAD'S POLKA-DOT MAN SHOWS THE TRAGIC CONSEQUENCES OF A WORLD FULL OF SUPERHEROES
Catman seems almost built for James Gunn with the filmmaker able to flesh out a character that is less well known, but already has pathos, comedy, action, and the anti-hero intrigue built in. Not to mention a Catman series or film could be the perfect way to set up or even introduce the Secret Six. Depending on the make up of the Secret Six, this could be an opportunity for James Gunn to revisit Harley Quinn and possibly bring in Dave Bautista as Bane, a character the actor has shown great interest in.
---
Each of these characters have a special quality about them that would make them ideal candidates for James Gunn's brand of weird when it comes to comic book characters. It seems like James Gunn's collaboration with DC has only just begun so there is plenty of time for him to take on tons of DC characters in the future. So, even if the next project doesn't focus on one of these seven, they still make ideal candidates for a future James Gunn project be it a film or television series. Hopefully with James Gunn smaller DC characters will have the chance to shine outside of the major players of the DC universe.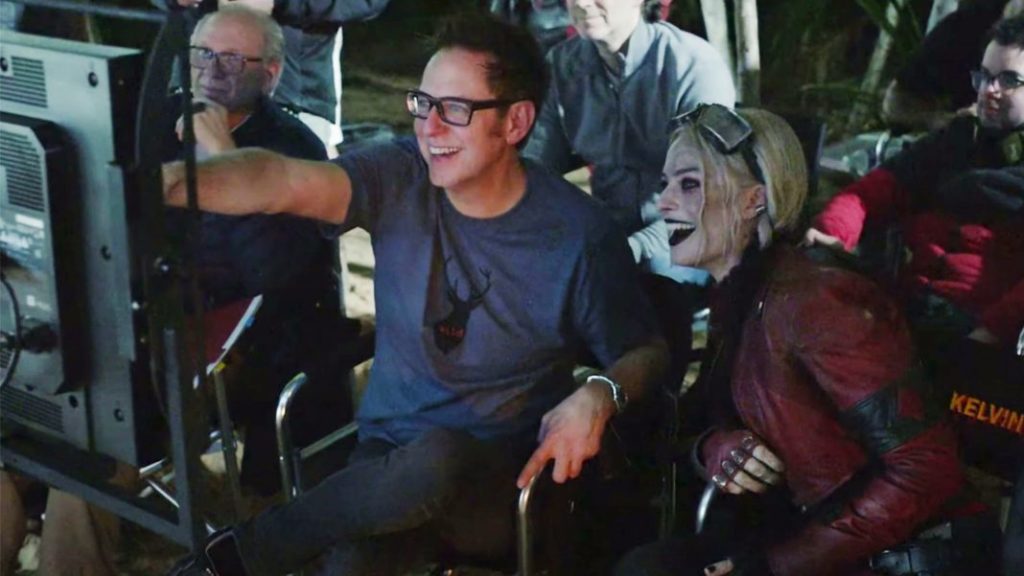 Which character do you want James Gunn to tackle in his next DC project? Are there any characters outside of these seven that you think would be perfect for James Gunn? Are you excited for James Gunn's first streaming series, Peacemaker? Leave your thoughts in the comments below or on our social media and check back with The Illuminerdi for more DC and James Gunn.
KEEP READING: 7 EXCITING CORNERS OF THE MARVEL UNIVERSE THAT NAMOR'S INTRODUCTION COULD REVEAL