7. Zombie Detective
Stars: Choi Jin Hyuk, Park Joo Hyun
Available On: Viki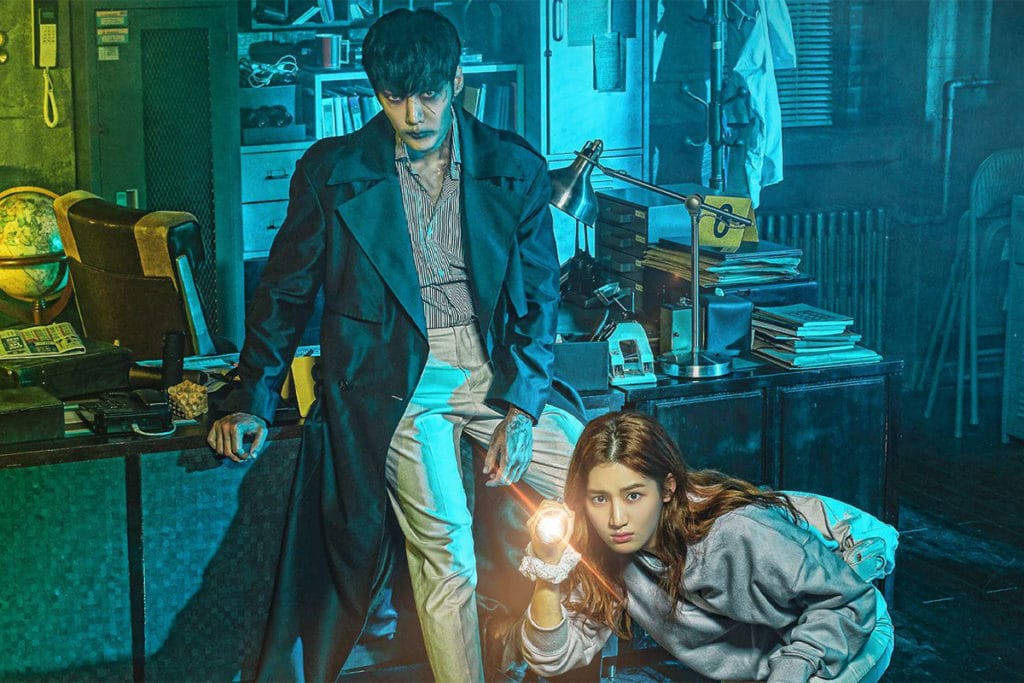 Zombies are people too, at least according to recent convert Moo Young (Choi Jin Hyuk). After having been unceremoniously murdered, he wakes up to find himself transformed into a flesh-eating zombie. But he's one with a conscious, actively avoiding human brains and instead opening a detective agency to investigate his own death as well as any other goings on.
Gong Sun Ji (Park Joo Hyun), a down-on-her-luck television producer looking for a job, quickly joins forces with him to keep his investigations on track and his mind off eating people. While there are a few moments of gore, it's mostly a fun mystery comedy full of wacky and colorful characters to keep you entertained – and one of the few kdramas that's only 12 episodes.
6. Find Me In Your Memory
Stars: Kim Dong Wook, Moon Ga Young (True Beauty), Kim Seul Gi
Available On: Viki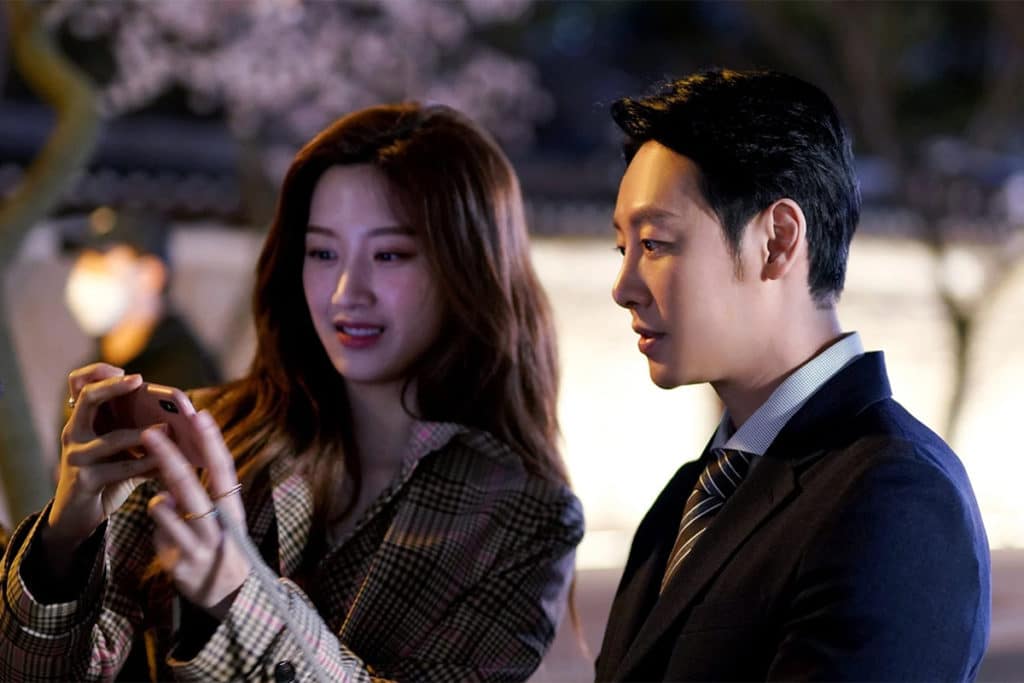 A fabulous blend of tropes and genres, Find Me In Your Memory revolves around a news anchor with hyperthymesia – meaning he remembers his entire life in minute detail – and an actress with amnesia. Naturally, their pasts intersect in a way neither could predict and they've already fallen in love before they find out.
Given that it contains nearly every trope available to kdramas, this could easily become a rote paint-by-numbers affair. But Moon Ga Young's layered performance, as well as her strong sisterly bond with Kim Seul Gi, make the series heartwarming and heartbreaking in turn.
5. 18 Again
Stars: Kim Ha Neul, Lee Do Hyun (Sweet Home), Yoon Sang Hyun
Available On: Netflix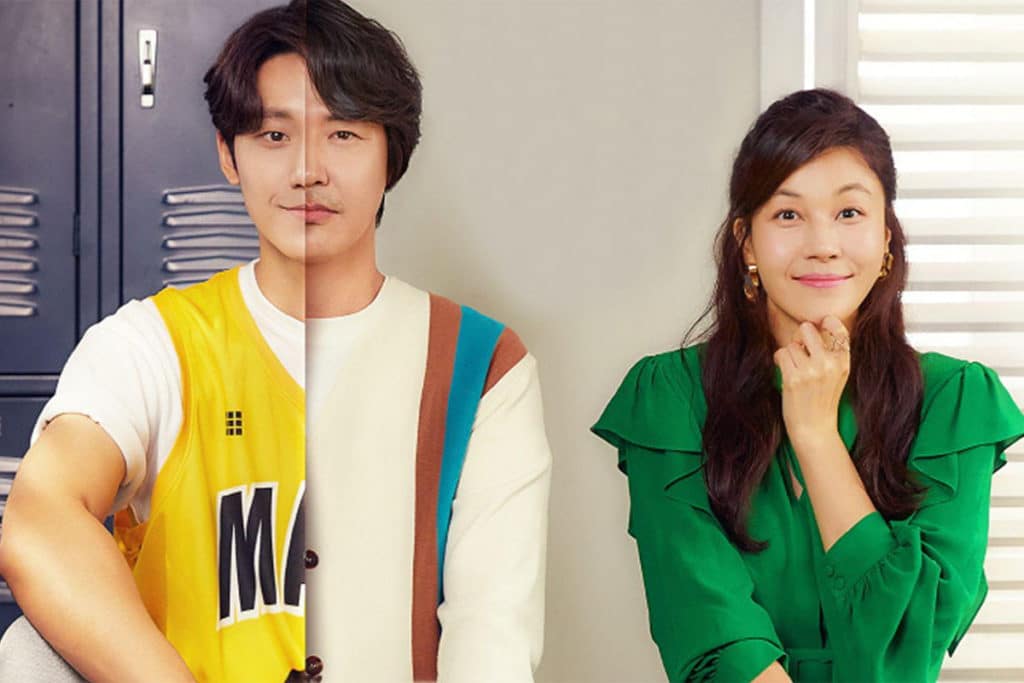 Based on Seventeen Again, which starred Zac Efron and Matthew Perry, 18 Again follows its source material to a T for all of one episode. After the down-and-out husband on the verge of divorce makes a wish and returns to his teenage days of basketball glory, however, the drama has 15 episodes to fill. Perhaps the biggest surprise of 2020 is how many new and exciting ways the writers found to prolong the tale.
Between exploring wife Da Jung's (Kim Ha Neul) new and precarious career as an anchorwoman, the twins' school lives and the ways their parents affected their upbringing, and even the respective best friends of the couple, 18 Again has a whole lot of life lessons and laughter to offer.
4. Crash Landing On You
Stars: Hyun Bin, Son Ye Jin, Seo Ji Hye
Available On: Netflix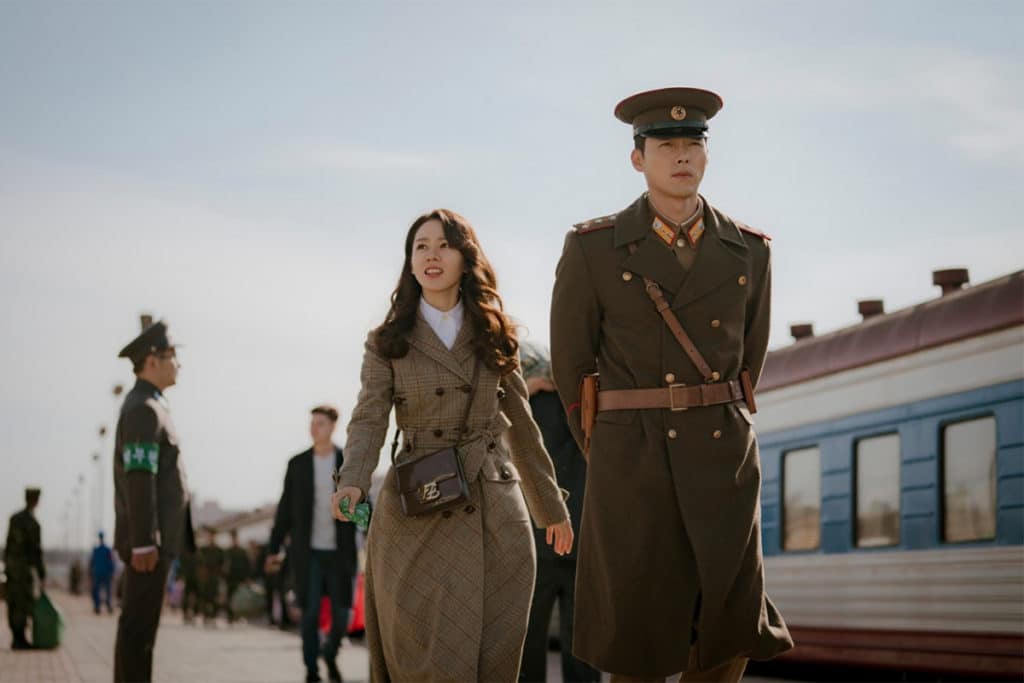 Literally as I type this, the stars were reported to be dating. Which is no surprise, given that Crash Landing On You lives and dies by their incredible chemistry. Although, of course, everyone loves a forbidden romance across borders – even if we doubt any actual North Korean officers look like Hyun Bin.
Yoon Se Ri (Son Ye Jin) is a business magnate's daughter who chose to make her own way in the world, shooting to fame thanks to her fashion line. But when she accidentally parachutes to North Korea and finds herself stuck – just go with it – she must rely on the kindness of Officer Ri Jung Hyuk and his squad to hide her from authorities and keep her safe until she can find a way home. There's romance, action and comedy to spare, and it's certainly a drama that'll keep you talking months later.