Happiest Season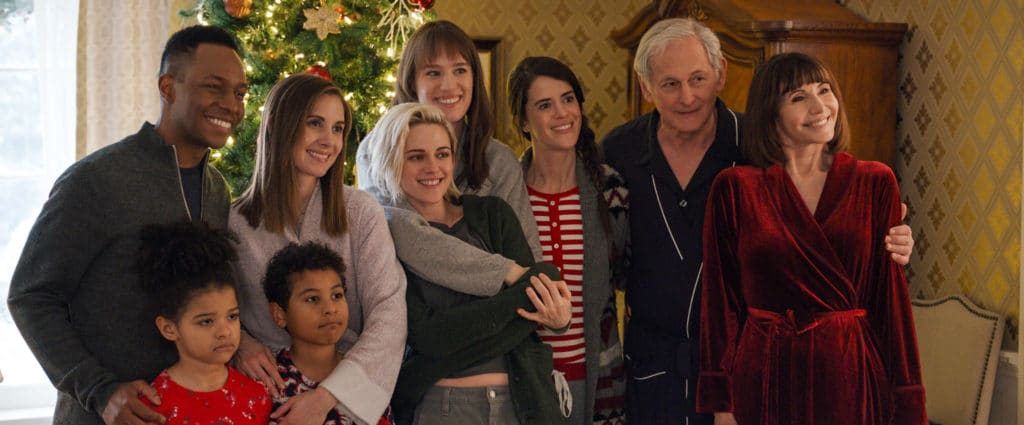 Happiest Season is Hulu's original romantic comedy feature film directed by Clea DuVall (Looking for Alaska, The Intervention), from a screenplay written by DuVall and Mary Holland. This fresh holiday-themed romantic comedy will bypass U.S. big screens and premiere on the streamer. This is a must-watch romantic movie of the holiday season based on the stacked cast alone.
The film stars Kristen Stewart (Charlie's Angels, Twilight), Mackenzie Davis (Terminator: Dark Fate), Alison Brie (Community, The Disaster Artist), Aubrey Plaza (Ingrid Goes West), Dan Levy (Schitt's Creek), Victor Garber (Argo), Ana Gasteyer (Mean Girls), Clea DuVall (The Handmaid's Tale), Mary Holland (Homecoming), Burl Moseley (I Remember You), Sarayu Blue (Blockers), and Mary Steenburgen (Elf).
The story follows a young woman Abby (Stewart), who is planning to propose marriage to her girlfriend Harper (Davis) while attending Harper's family's annual holiday party. At the party, she realizes her girlfriend hasn't come out to her conservative parents yet.
Happiest Season Hulu release date: November 25, 2020
The Christmas Chronicles 2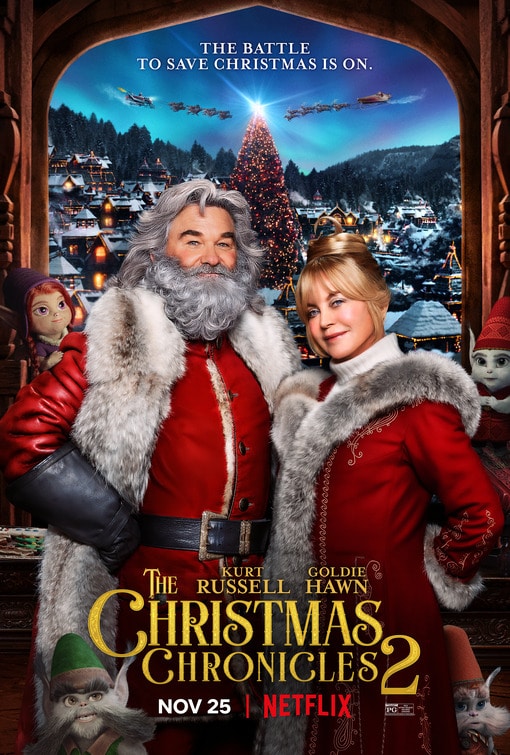 The Christmas Chronicles 2, also known as The Christmas Chronicles: Part Two is Netflix's original Christmas comedy film directed by Chris Columbus (Home Alone, Harry Potter) from a screenplay by Columbus and Matt Lieberman. This is the sequel to the 2018 film The Christmas Chronicles which delighted audiences.
The sequel sees the return of Kurt Russell (The Hateful Eight) as Santa Claus, Goldie Hawn (The First Wives Club), Judah Lewis (The Babysitter), Darby Camp (Big Little Lies), and Kimberly Williams-Paisley (Father of the Bride). Also starring Julian Dennison (Deadpool 2), Tyrese Gibson (Father of the Bride), Jahzir Bruno (The Witches). The Christmas Chronicles 2 is an action-packed adventure for the whole family that's full of heart, humor, and holiday spirit.
The official synopsis: It's been two years since siblings Kate (Camp) and Teddy Pierce (Lewis) saved Christmas, and a lot has changed. Kate, now a cynical teenager, is reluctantly spending Christmas in Cancun with her mom's new boyfriend and his son Jack (Bruno). Unwilling to accept this new version of her family, Kate decides to run away. But when a mysterious, magical troublemaker named Belsnickel (Dennison) threatens to destroy the North Pole and end Christmas for good, Kate and Jack are unexpectedly pulled into a new adventure with Santa Claus (Russell).
The Christmas Chronicles 2 Netflix release date: November 25, 2020
Uncle Frank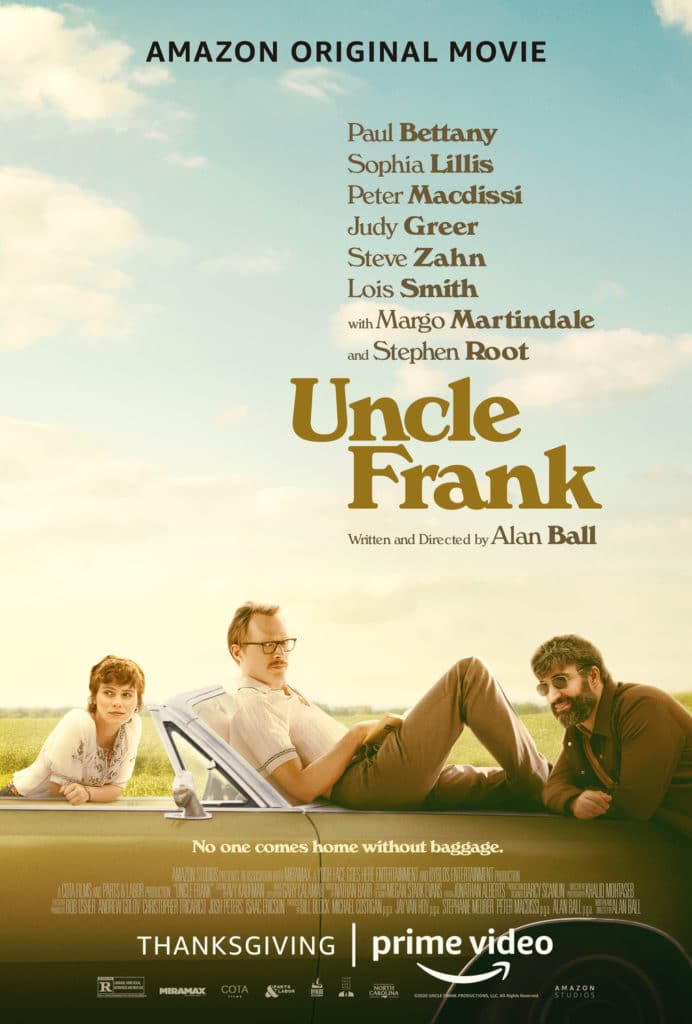 Uncle Frank is Amazon's original comedy-drama film written and directed by Alan Ball (Towelhead). The film stars Paul Bettany (Avengers: Infinity War), Sophia Lillis (It, I Am Not Okay with This), Peter Macdissi (Six Feet Under), Steve Zahn (Tall Girl), Judy Greer (Ant-Man), Margo Martindale (Orphan), and Stephen Root (Get Out). Uncle Frank is a road movie about a gay man who confronts his past.
In 1973, when Frank Bledsoe (Bettany) and his 18-year-old niece Beth (Lillis) take a road trip from Manhattan to Creekville, South Carolina for the family patriarch's funeral, they're unexpectedly joined by Frank's lover Walid (Macdissi).
It had its world premiere at the Sundance Film Festival on January 25, 2020. Uncle Frank was screened at the 2020 Deauville American Film Festival where it won the Public Prize. This R-rated film holds an 82% RT score based on 17 reviews with a lot of praise for the cast. It is now scheduled to be released on Amazon Prime.
Uncle Frank Amazon release date: November 25, 2020
Superintelligence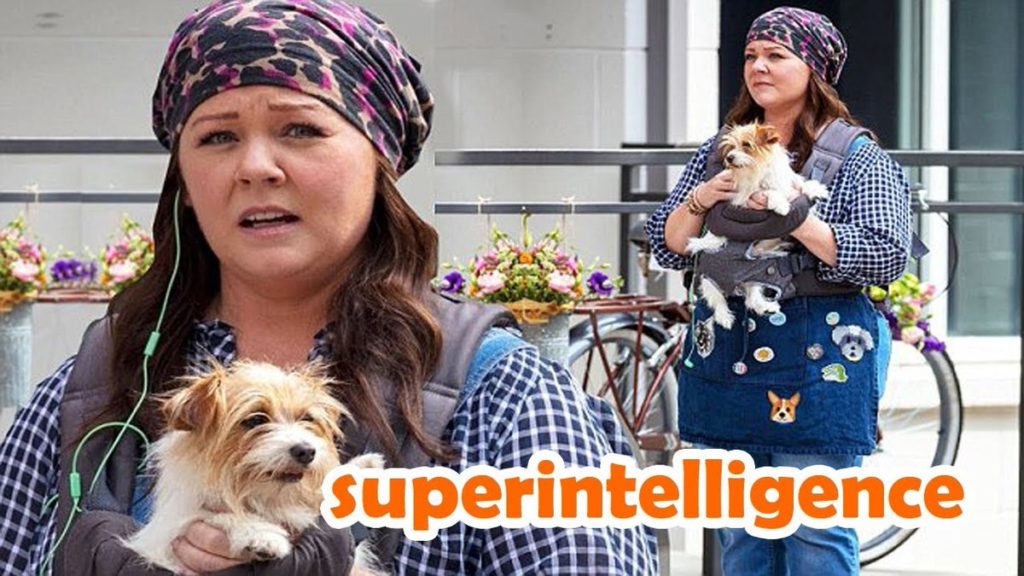 Superintelligence is HBO Max's original action comedy film directed by Ben Falcone (Life of the Party) and written by Steve Mallory. The film stars Melissa McCarthy (Ghostbusters), Bobby Cannavale (Ant-Man), Brian Tyree Henry (If Beale Street Could Talk, The Eternals), Jean Smart (Watchmen), Sarah Baker (Young Sheldon), Usman Ally (A Series of Unfortunate Events), Karan Soni (Deadpool), and James Corden as the voice of "Super Intelligence". This is McCarthy's fourth collaboration with her husband, Falcone.
Synopsis: Nothing extraordinary ever happens to Carol Peters (McCarthy), so when she starts getting snarky backtalk from her TV, phone, and microwave, she thinks she is being punked or losing her mind. In fact, the world's first superintelligence has selected her for observation, taking over her life… with a bigger, more ominous plan to take over everything. Now Carol is humanity's last chance to prove that people are worth saving.
Superintelligence HBO Max release date: November 26, 2020
Black Beauty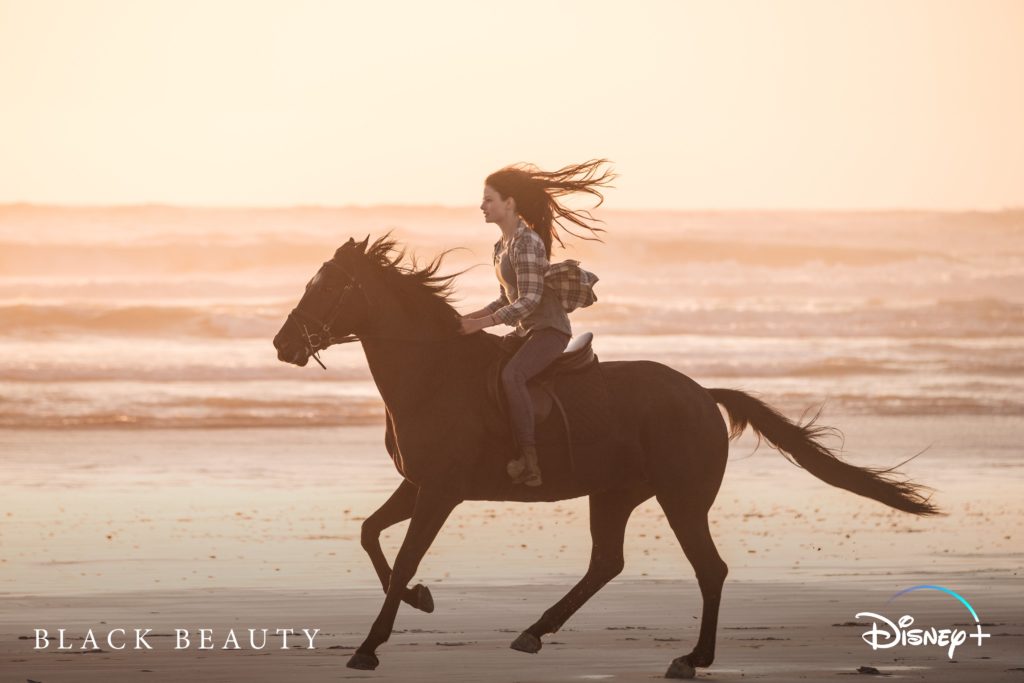 Black Beauty is a Disney+ original drama film written and directed by Ashley Avis (Adolescence), based on the 1877 novel of the same name by Anna Sewell. It stars Mackenzie Foy (The Conjuring, The Nutcracker and the Four Realms), Kate Winslet (Titanic, The Reader), Claire Forlani (Meet Joe Black), Iain Glen (Game of Thrones), Max Raphael, Calam Lynch (Mrs. Wilson), and Fern Deacon (Hetty Feather).
Black Beauty is a wild horse born free in the American West. As she is rounded up and taken away from her family, her story intertwines with that of a teenager, Jo Green, similarly grieving over the loss of her parents. The two develop an unbreakable bond crafted in love, trust, and healing which keeps them connected for a lifetime.
Black Beauty Disney+ release date: November 27, 2020
Life in a Year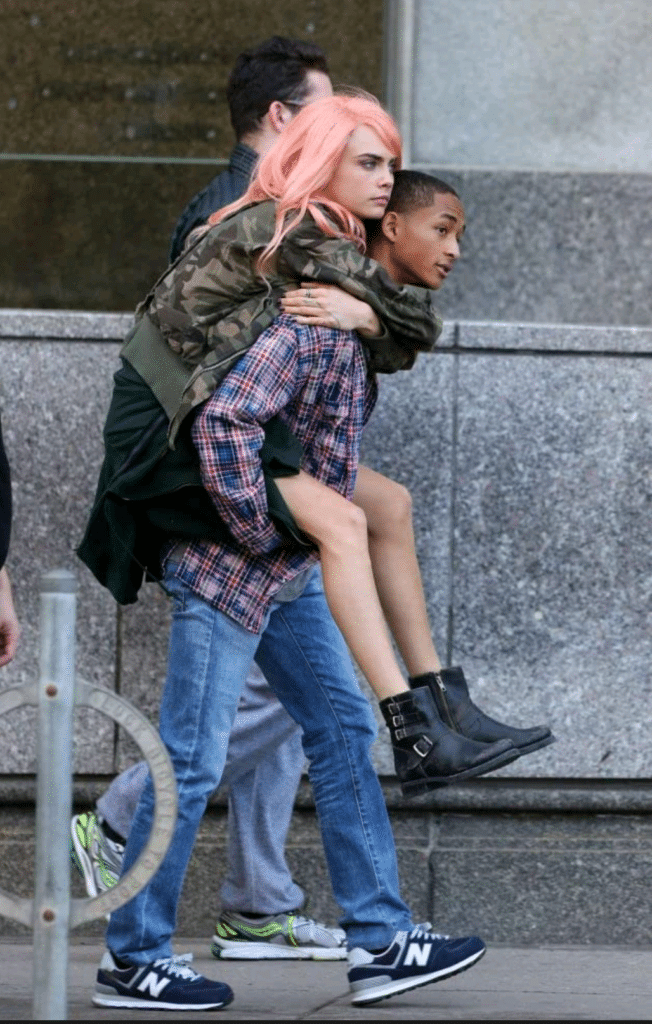 Life in a Year is Amazon's original drama film, directed by Mitja Okorn, from a screenplay by Jeffrey Addiss and Will Matthews. It stars Cara Delevingne (Suicide Squad), Jaden Smith (The Pursuit of Happyness), Nia Long (Empire), Cuba Gooding Jr. (Selma), RZA (Popstar), and Chris D'Elia (Celeste & Jesse Forever). Will Smith and Jada Pinkett Smith serve as executive producers under their Overbrook Entertainment banner.
The movie follows 17-year-old Daryn (Smith) who finds out that his girlfriend Isabelle (Delevingne) is dying. He sets out to give her an entire life in the last year she has left.
Life in a Year Amazon release date: November 27, 2020
---

Which November movies are you most excited about? Which movies will you be seeing? Let us know in the comments or on our social media and be sure to come back to The Illuminerdi for more movie news!
KEEP READING: LIKE MAGIC HARRY POTTER AND HOGWARTS HAS VANISHED FROM ALL STREAMING SERVICES