The Princess Switch: Switched Again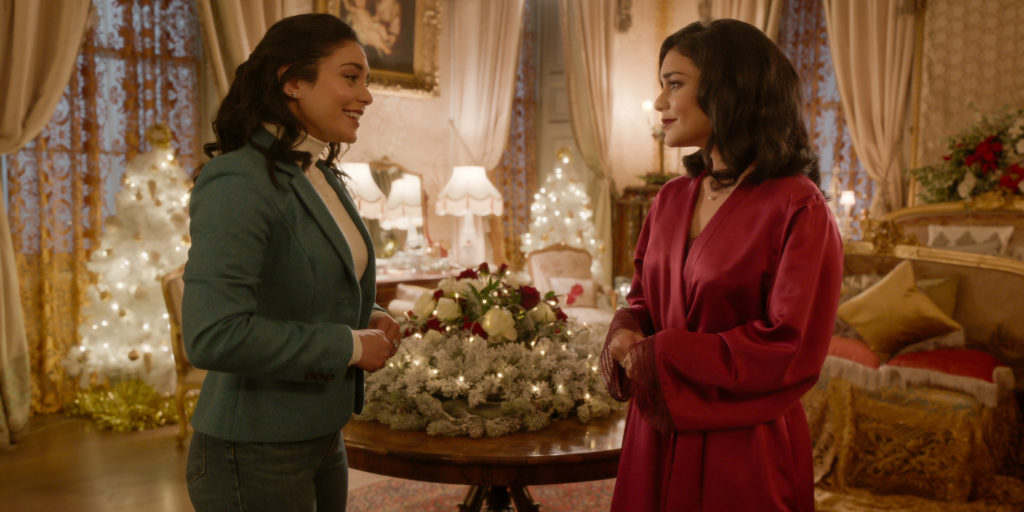 The Princess Switch: Switched Again is Netflix's original Christmas romantic comedy film directed by Mike Rohl who directed the first one, from a screenplay by Robin Bernheim and Megan Metzger. It's a sequel to the holiday movie The Princess Switch, which was released on November 16, 2018, and this time there's, even more, Vanessa Hudgens!
The Princess Switch: Switched Again sees Hudgens (Bad Boys for Life) back as both Duchess Margaret and Princess Stacy and is set to take on another role as well, Margaret's outrageous party girl cousin. The film also stars Sam Palladio (Runner Runner), Suanne Braun (Summer of Rockets), Alexa Adeosun, Lachlan Nieboer (Charlie Countryman), and Nick Sagar (Shadowhunters).
But the course of true love is complicated by the appearance of a handsome royal who's intent on stealing Margaret's heart. Throw in the unexpected arrival of Margaret's outrageous party girl cousin Fiona, a third lookalike who has ambitions of her own, and you have the recipe for Christmas triple trouble!
The official synopsis reads:
When Duchess Margaret unexpectedly inherits the throne to Montenaro and hits a rough patch with boyfriend Kevin, it's up to her double Princess Stacy of Belgravia to get these star-crossed lovers back together.
The Princess Switch: Switched Again Netflix release date: November 19, 2020
Run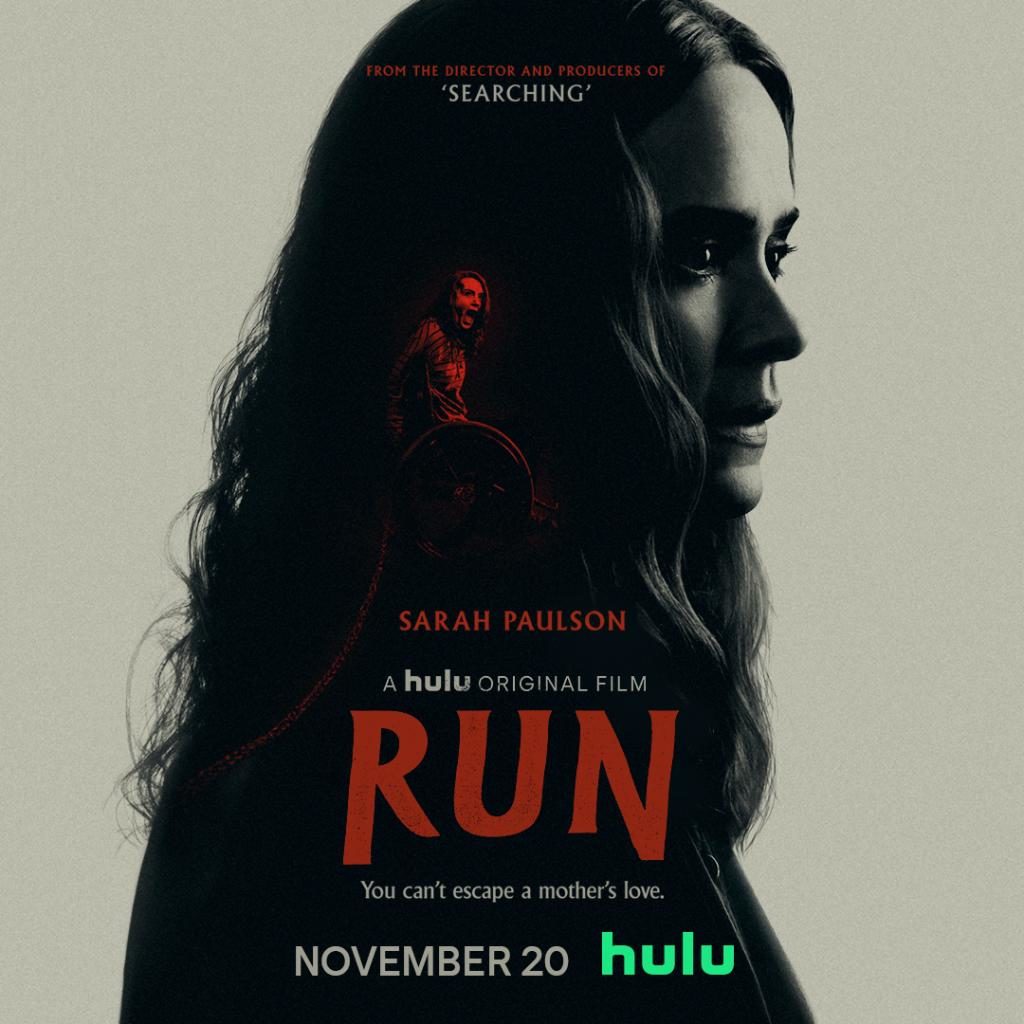 Run is Lionsgate's suspense thriller film directed by Aneesh Chaganty (Searching) and written by Chaganty and Sev Ohanian. The film stars Sarah Paulson (Ratched, American Horror Story) and newcomer Kiera Allen. Paulson plays a potentially deranged mother who seems to be gaslighting her wheelchair-bound daughter.
From the visionary writers, producers, and director of the breakout film Searching, comes a mystery thriller that shows that when mom gets a little too close, you need to RUN. Looks like Chaganty has proven his thriller mark once again with his second feature. The film was scheduled to be released on May 8, 2020, coinciding with Mother's Day weekend. However, due to the COVID-19 pandemic, it was pulled from the schedule.
Hulu acquired distribution rights to the film and now Run is scheduled to be released on the streamer and this is a must-watch. Currently, the film holds a 100% RT score based on 13 reviews with a lot of praise for the performances and thrilling fast-paced execution.
The official synopsis: They say you can never escape a mother's love… but for Chloe, that's not a comfort — it's a threat. There's something unnatural, even sinister about the relationship between Chloe (Allen) and her mom, Diane (Paulson). Diane has raised her daughter in total isolation, controlling every move she's made since birth, and there are secrets that Chloe's only beginning to grasp. 
Run Hulu release date: November 20, 2020
Jiu Jitsu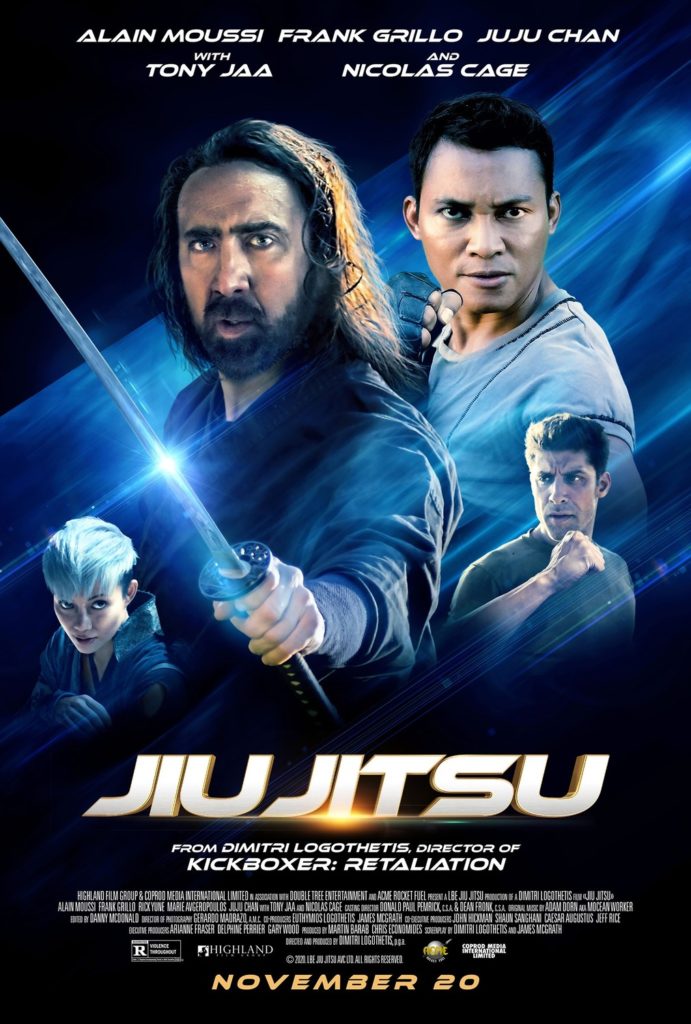 Jiu Jitsu is a martial arts fantasy action film directed and co-written by Dimitri Logothetis (Kickboxer Retaliation) and starring Alain Moussi (Kickboxer: Vengeance), Frank Grillo (Captain America: The Winter Soldier), JuJu Chan (Savage Dog), Tony Jaa (Ong Bak), Rick Yune (Olympus Has Fallen), Marie Avgeropoulos (The 100), Ryan Tarran (Frontier), and Nicolas Cage (National Treasure, Kick-Ass).
It is based on the 2017 comic book of the same name by Logothetis and Jim McGrath. Jiu Jitsu looks to blend different tones of sci-fi, martial arts, cyberpunk, and even fantasy action into one kickass flick. The R-rated film will have a limited theatrical release along with an on-demand release.
Official Synopsis:
An ancient order of expert Jiu-Jitsu fighters faces a vicious race of alien invaders in a battle for Earth every six years. For thousands of years, the fighters that protect Earth have won…until now. When celebrated war hero Jake Barnes (Moussi) is defeated by Brax (Tarran), the indomitable leader of the invaders, the future of humanity hangs in the balance. Injured and suffering from amnesia, Jake is rescued by Wylie (Cage), Keung (Jaa), and his team of fellow Jiu-Jitsu fighters. They must help Jake to regain his strength in order to band together and defeat Brax in an epic battle that will once again determine the fate of mankind.
Jiu Jitsu VOD release date: November 20, 2020
Hillbilly Elegy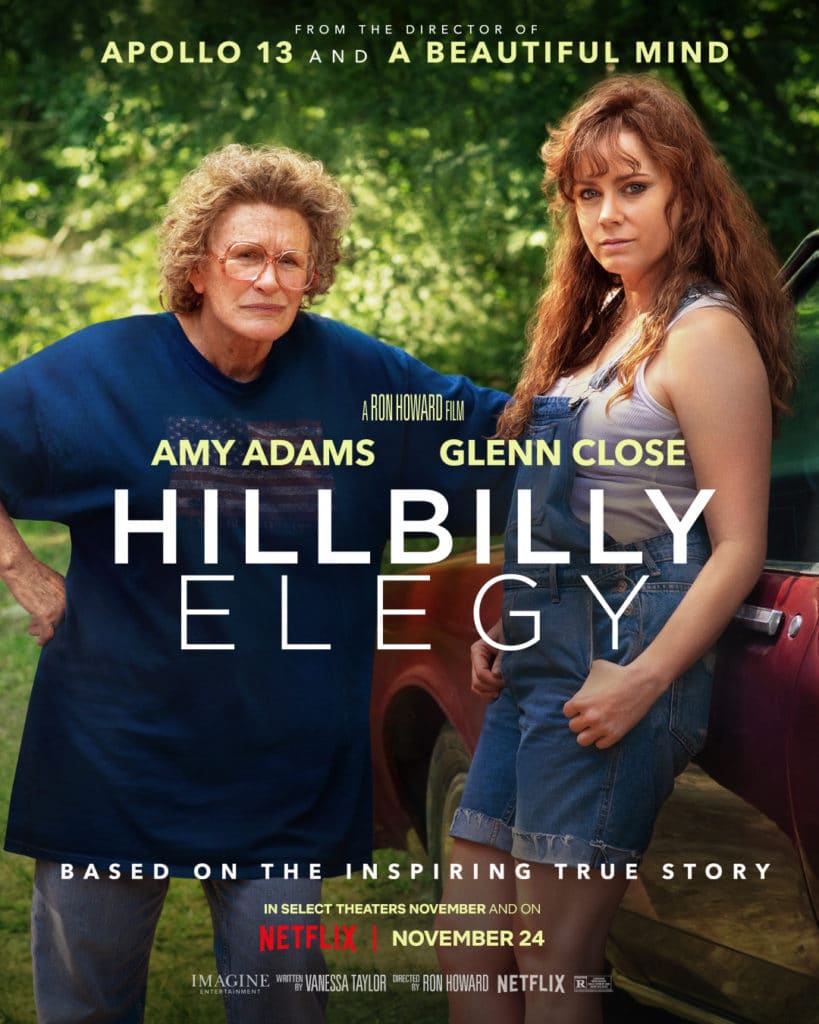 Hillbilly Elegy is Netflix's original drama film directed by Ron Howard (A Beautiful Mind, Apollo 13, Solo), from a screenplay written by Vanessa Taylor, based on the 2016 memoir of the same name written by J.D. Vance. The film is a modern exploration of the American Dream through three generations of an Appalachian family.
The film stars Amy Adams (Man of Steel, Arrival), Glenn Close (101 Dalmatians), Gabriel Basso (Super 8), Haley Bennett (The Devil All the Time), Freida Pinto (Slumdog Millionaire), Owen Asztalos (Paterson), and Bo Hopkins (Midnight Express). Hillbilly Elegy is scheduled to be released in select theaters and on Netflix and this is a must-watch. Even before the release the movie is already generating some awards buzz.
The official synopsis reads:
J.D. Vance (Basso), a former Marine from southern Ohio and current Yale Law student, is on the verge of landing his dream job when a family crisis forces him to return to the home he's tried to forget. J.D. must navigate the complex dynamics of his Appalachian family, including his volatile relationship with his mother Bev (Adams), who's struggling with addiction. Fueled by memories of his grandmother Mamaw (Close), the resilient and whip-smart woman who raised him, J.D. comes to embrace his family's indelible imprint on his own personal journey.
Hillbilly Elegy Netflix release date: November 24, 2020
The Croods: A New Age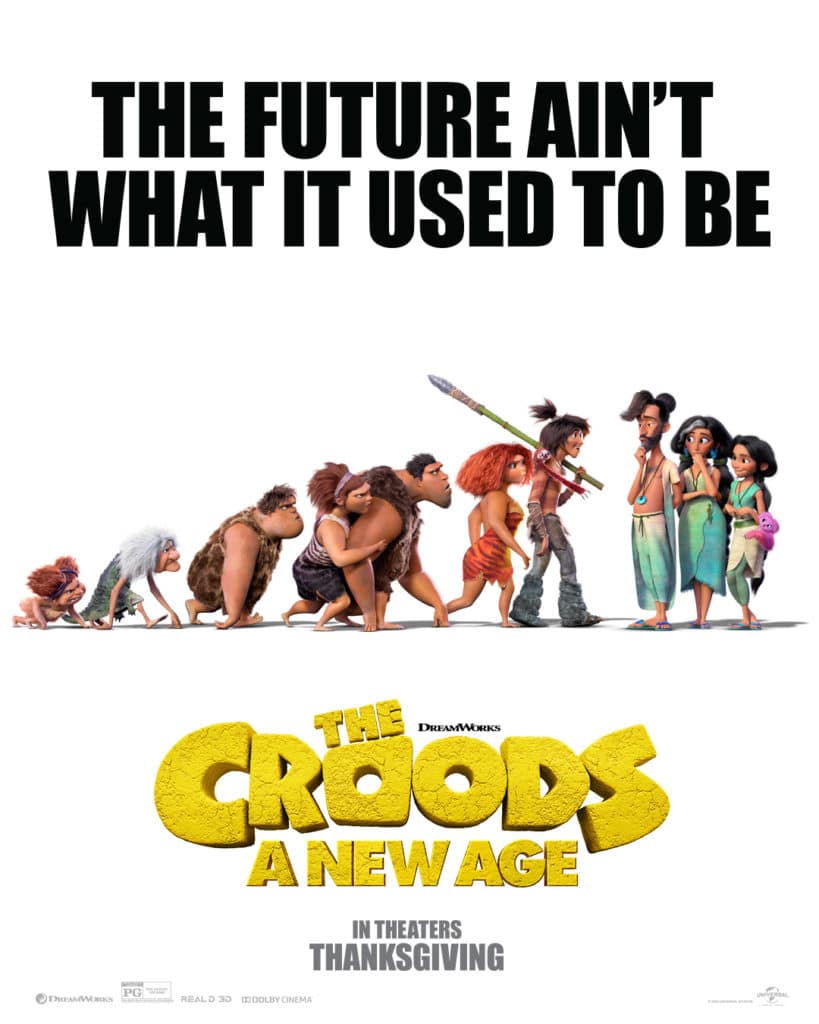 The Croods: A New Age is DreamWorks Animation's computer-animated adventure comedy film. It is the sequel to the 2013 film The Croods, this film will be directed by Joel Crawford in his feature directorial debut from a screenplay by Dan Hageman, Kevin Hageman, Paul Fisher, and Bob Logan. The first installment made $587.2 million at the box office.
It will star the returning voices of Nicolas Cage (National Treasure), Emma Stone (La La Land), Ryan Reynolds (Deadpool), Catherine Keener (Get Out), Clark Duke (Kick-Ass), Randy Thom, Chris Sanders, and Cloris Leachman (The Iron Giant), with new cast members including Peter Dinklage (Game of Thrones), Leslie Mann (Blockers), Tara Strong, and Kelly Marie Tran (Star Wars: The Last Jedi).
The official synopsis:
After leaving their cave in the first film, the Croods encounter their biggest threat since leaving the cave: another family called the Bettermans, who claim to be better and evolved. As tensions escalate, the families take on an adventure to forge a new future. After Eep (Stone) and the Bettermans' only daughter Dawn (Tran) escape, the two families must put aside their differences to save them. This sequel has been long-delayed nevertheless, it is scheduled to be theatrically released in the US, and it will be a fun watch for families. 
The Croods: A New Age release date: November 25, 2020