After Avengers: Endgame's box-office success, the brothers stepped away from blockbuster filmmaking and started producing for their AGBO productions. Last year they produced 21 Bridges, starring Chadwick Boseman, then produced Extraction this year starring Chris Hemsworth which became the most-watched original movie of all time for Netflix. A sequel is already in the works with Joe Russo returning to write the script.
The directing duo is back at directing and recently completed directing Cherry, an indie drama starring Tom Holland which is now being shopped for distribution. The Russo Brothers are also creating a live-action version of the animation classic, Hercules at Disney, and they are adapting the novel Exit West into a film which is also for Netflix. But it looks like they're ready to go big again with The Gray Man.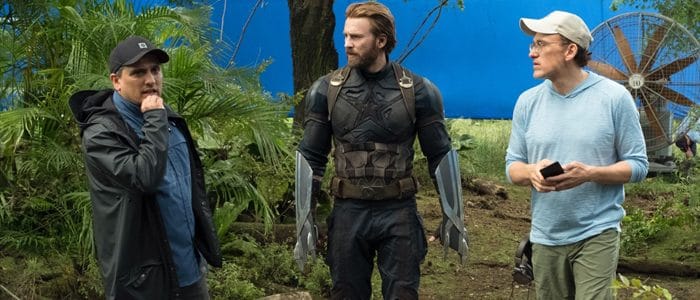 RELATED: EXTRACTION REVIEW: DELIVERS ON THE ACTION
If The Gray Man works, this will give them two franchises at Netflix, each based on original IP. They are back in business with Evans, with whom the Russos worked four times in Marvel movies. It's worth noting that the Russo's are constantly sticking with MCU actors in their work. However, they are working with Ryan Gosling for the first time.
What The Gray Man Has Going For It
Other than Netflix going all-in with a high production value there are two exciting things about this project. One being the Russo's assurance of this movie being in the vein of their Captain America: Winter Soldier's territory. Because Winter Soldier film is one of the best MCU movies which is also a spy espionage action type story and it started the craze for the directors.
And two, the fact that The Gray Man stars Chris Evans and Ryan Gosling together. This combination will bring a lot of attention and excitement to the movie, The Blade Runner (Gosling) along with Captain America (Evans) in one movie! Chris Evans and Ryan Gosling both fighting and chasing each other is what everyone will be looking forward to watching.
This concept may not be new, but the talent involved both in front and behind the camera, is worth getting excited about. Hopefully, if it's done right it could be the start of a new action franchise.
What do you think of this news? Are you excited about Ryan Gosling and Chris Evans staring in The Gray Man? Let us know your thoughts in the comments section below or on our social media and be sure to come back to The Illuminerdi for more movie news.
KEEP READING: EXTRACTION 2 IS IN THE WORKS, JOE RUSSO CLOSES DEAL TO SCRIPT THE FILM
Source: Slashfilm