Relic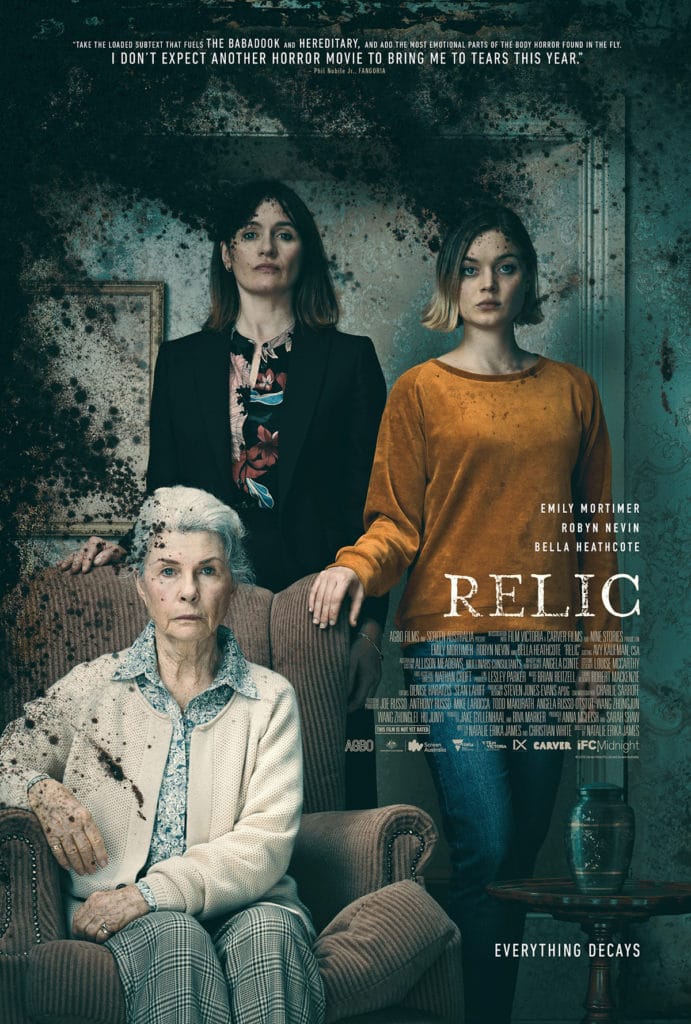 Relic is IFC Midnight's new horror film directed by Natalie Erika James in her directorial debut. The film's screenplay was written Erika James alongside Christian White. Jake Gyllenhaal (Spider-man Far From Home) and Riva Marker (Wildlife) served as producers on the film, while Anthony and Joe Russo (Avengers: Endgame) served as executive producers under their Nine Stories Productions and AGBO banners, respectively.
It stars Emily Mortimer (Shutter Island), Robyn Nevin (The Matrix Reloaded), and Bella Heathcote (Dark Shadows). Relic focuses on three generations of a family, and what happens when the matriarch might be losing her mind. When Edna (Nevin), the elderly and widowed matriarch of the family, goes missing, her daughter Kay (Mortimer) and granddaughter Sam (Heathcote) travel to their remote family home to find her. Soon after her return, they start to discover a sinister presence haunting the house and taking control of Edna.
The film had its world premiere at the Sundance Film Festival on January 25 and earned raves with a 100 percent score on Rotten Tomatoes based on 15 reviews. Instead of waiting for a wide release, IFC decided to release this R-rated horror via VOD.
Relic can be seen on VOD on July 10, 2020.
---
Grey Hound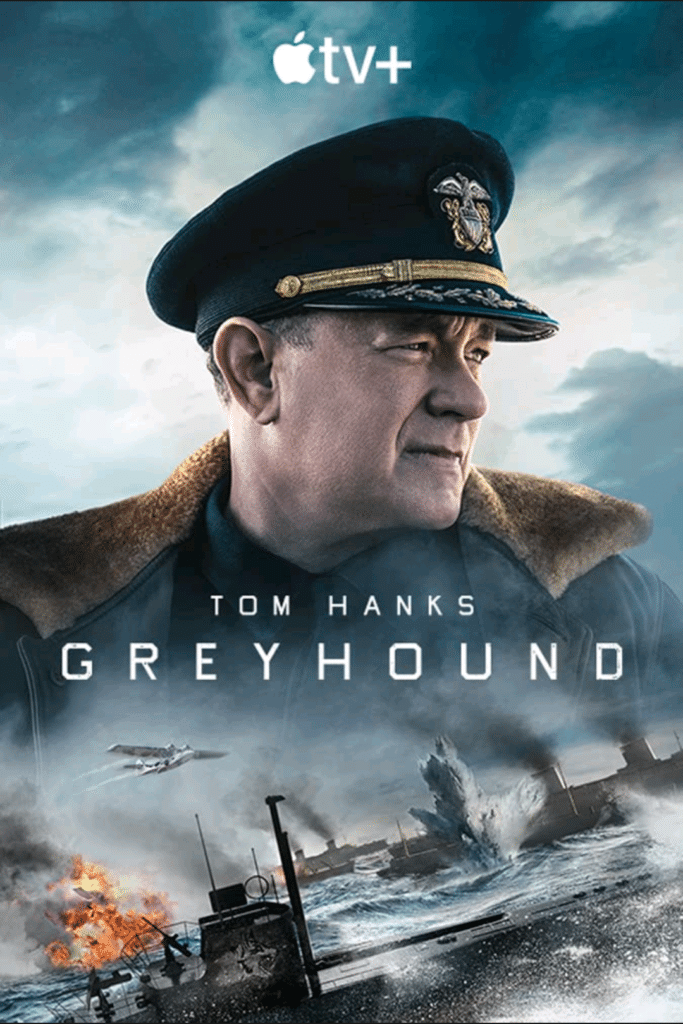 Grey Hound is a war action-drama film directed by Aaron Schneider and starring Tom Hanks (The Post), who also wrote the screenplay. The film is based on the 1955 novel, The Good Shepherd, by C. S. Forester and also stars Stephen Graham (Snatch), Rob Morgan (Bull), Karl Glusman (Nocturnal Animals), Lee Norris (Gone Girl), Manuel Garcia-Rulfo (6 Underground) and Elisabeth Shue (The Boys).
The plot follows a US Navy Commander on his first war-time assignment, only months after the U.S. officially entered World War II. He is in command of a multi-national escort group defending a merchant ship convoy under attack by submarines in early 1942, during the Battle of the Atlantic,.
During the early days of the United States' involvement in World War II, an international convoy of 37 Allied ships led by Commander Ernest Krause (Hanks), crosses the treacherous waters of the "Black Pit" North Atlantic while being hotly pursued by a wolfpack of German U-boats. The film focuses on Krause, a career officer who was finally given command of a destroyer, USS Keeling (Call sign "Greyhound"). Unlike the prototypical hero, he must battle his own self-doubts and personal demons to be an effective leader of the defenders.
The action film was scheduled to be theatrically released on June 12th by Sony Pictures, but was delayed due to the COVID-19 pandemic. The distribution rights were then sold to Apple TV+. This movie marks the third film for Hanks as a writer. The movie sport's heavy and breathtaking visual effects and is filled with intense moments as we can see from the trailers.
It's a shame that the audience can't witness the spectacle in theaters. But it's good news that we can lay our hands on it this quickly. Tom Hanks in a movie with a war backdrop is always fun. The film will make its global premiere exclusively on streaming service Apple TV+ in more than 100 countries. This is a high profile film that everyone must watch.
Greyhound is scheduled for release on July 10, 2020.
---
Ghosts of War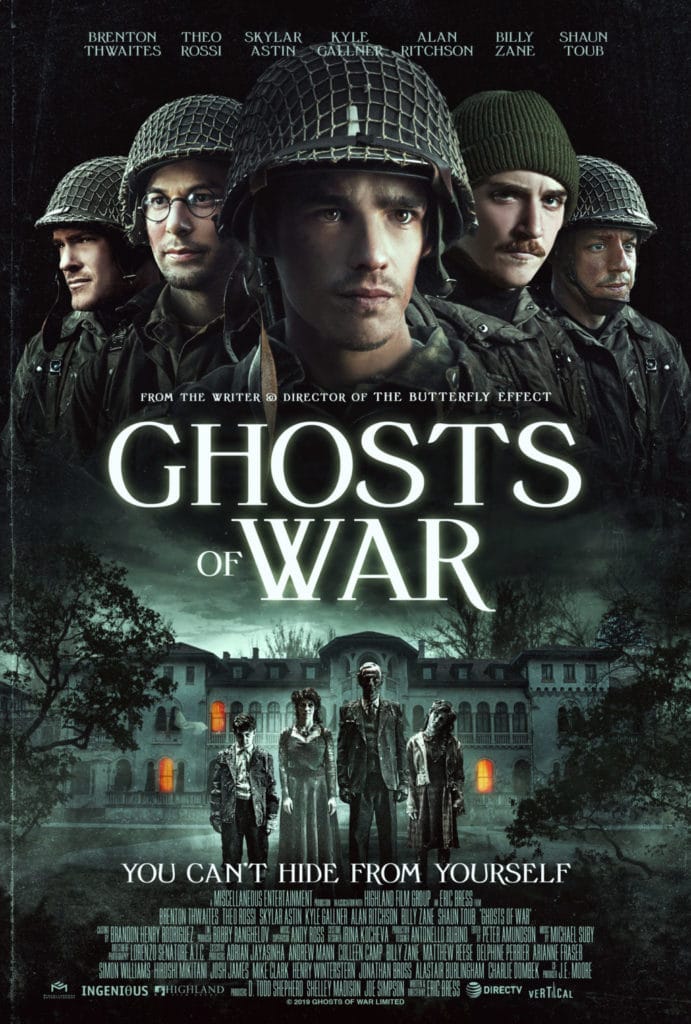 Ghosts of War is a horror-war thriller movie written and directed by Eric Bress (The Butterfly Effect). The film stars Brenton Thwaites (Pirates of the Caribbean: Dead Men Tell No Tales), Theo Rossi (Luke Cage), Skylar Astin (Pitch Perfect), Kyle Gallner (American Sniper), and Alan Ritchson (Teenage Mutant Ninja Turtles). This R-rated movie is a combines different genres including, horror, fantasy, and thriller elements, against the backdrop of World War II.
During the darkest days of World War II, five American soldiers are ordered to hold a French castle formerly occupied by the Nazi high command. Their assignment spirals into madness when the group begins experiencing inexplicable events as their reality transforms into a twisted nightmare, more terrifying than anything seen on the battlefield.
Ghosts of War will be available to rent or buy on VOD on July 17, 2020.