The Time is Now
Donald Glover is a bonafide superstar now, and Alison Brie, Joel McHale and Gillian Jacobs, have all seen a rise in popularity since the cancellation of Community. Danny Pudi is the least popular actor of the cast, but a lead role in a feature film could (and should) change that. Chevy Chase's Pierce is dead, so his involvement is a non-issue. 
The core cast would bring real starpower to the project, and considering how popular the show has been since arriving on Netflix recently, it would be a waste of money not to make this movie. The cast still communicates regularly, even discussing the hypothetical movie on occasion, as revealed by Ken Jeong (who plays Ben Chang) through screenshots of their group chat which he posted to Twitter last November.
Earlier this month, the cast spoke to The Independent about the impact and history of the show. Yvette Nicole Brown went so far as to say that she believes, "There's definitely more story to tell. I think a movie is inevitable."
The only cast member who has remained relatively silent in regards to the project is Donald Glover, which comes as no surprise considering his notoriously busy schedule. That being said, his involvement and the return of Troy Barnes is what would elevate the movie into a surefire success story.
Troy and LeVar Burton were confirmed to have been kidnapped off of the Gulf of Mexico by pirates after their departure, and that bit of story has yet to be explored by the study group. I don't know about you, but I would pay top dollar to watch a film where Abed reunites the old gang in order to save Troy from pirates. Hopefully Donald Glover can find the time in his schedule and the passion for franchise needed to make that happen.
RELATED: RICK AND MORTY BRING THE INSANITY IN BRAND NEW SEASON 4.2 TRAILER
Community is more popular than ever, thanks in no small part to its dual presence on Hulu and Netflix. The creator and showrunner is one of the most recognized creative names on the planet thanks to Rick And Morty and it's cast has only grown in popularity and notoriety since the show's cancellation. Most of the cast members want the film to happen, and some are convinced that it will. Hopefully that phone call Alison Brie received went well, because the time to fulfill the prophecy of #sixseasonsandamovie is now.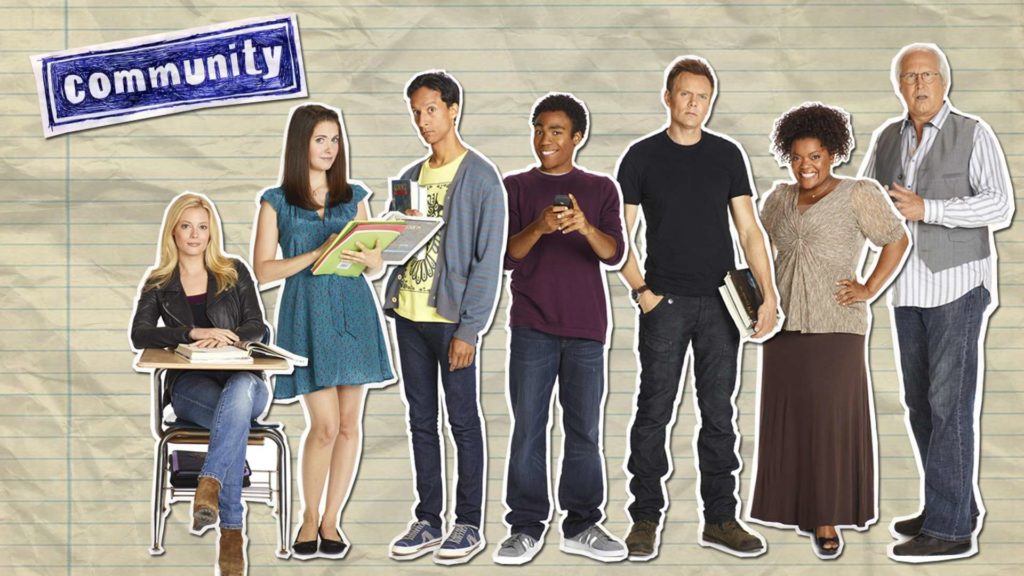 Are you ready for a Community reunion movie? Let's talk about it in the comment section and make sure to share our stories on your favorite social media outlet!