Supergirl and Lena
Lena has spent the entirety of this season overreacting to Kara not sharing her secret. Honestly, her stance no longer held water after Kara did reveal her identity in the first episode of the season. Kara's secret is her own and she is under no obligation to share it with anyone. Lena's issues are with her own self-worth and a strange sense of entitlement that makes her believe every perceived slight is of the highest offense and all about her. Just because you weren't brought in on a secret you feel entitled to, doesn't mean you get to burn the world down.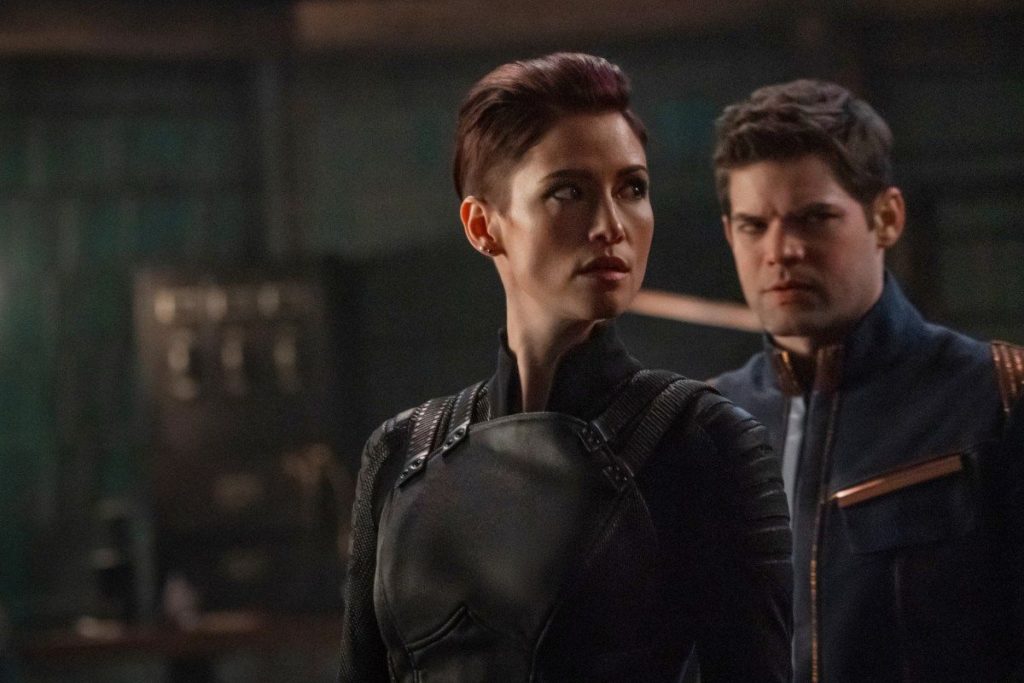 It will be interesting to see if Lena is able to recognize how far she has strayed from her path of helping people. Honestly when you partner with Lex Luthor, you pretty much lose any and all credibility of being the good guy, even in your own story.
There were many familiar faces with Mon-El (Chris Wood), Sam Arias/Reign (Odette Annable), Ben Lockwood/Agent Liberty (Sam Witwer), Winn Schott (Jeremy Jordan), Otis Graves (Robert Baker), and Thomas Coville (Chad Lowe) returning for this milestone episode.
RELATED: JETMAN DUBAI INTRODUCES REAL-LIFE IRON MAN FLIGHT SUIT
Two of the highlights were when Sam Arias (Annable), post Reign, gave Lena a pep talk about her not being the villain. It makes you wonder why she didn't go talk to Sam this year. Would things be different if Lena had someone in her corner instead of the isolation following Lex's reveal? The other was Mon-El's (Woods) honesty about why Kara hid the truth from Lena. It was about protecting Lena not manipulating her. If Kara could get Lena to see this, then maybe their friendship could be repaired. 
Mxyzptlk Brings the Fun
One of the best parts of this episode was Thomas Lennon's Mxyzptlk, who added a level of comedy to an episode full of sad endings. There were a handful of memorable scenes. Mxyzptlk being surprised at Kara's lack of a catchphrase and telling her they'll work on it, Mxyzptlk sobbing along with Kara as Alex mourns her death. As well as acting as an old school radio announcer when the headlines about the Super-Luthor partnership was playing across the screen, etc.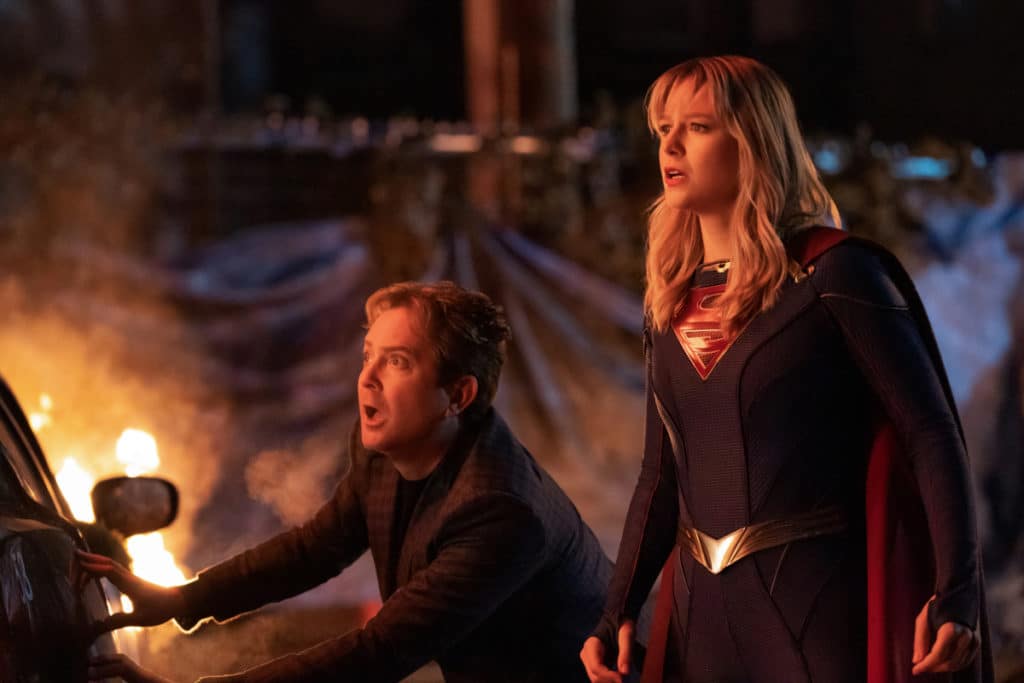 He also had a heartfelt moment where he admitted that this has been the first time he felt like he belonged and had someone liked him for who he is. So, it ended on a happy note with Mxyzptlk …but who knows what could happen next time he pops up.
This was an interesting episode because it doesn't really celebrate Kara and Lena's friendship, or the Super Friends as one would expect. Instead, this episode is all about Kara learning to let go of past mistakes and guilt. This is the true gift from Mxyzptlk and hopefully the rest of the season will reflect Kara's new outlook. Maybe Lena will also realize she has made a deal with the devil and stop trying to use mind control on the world. Because honestly there's no way Lex isn't going to steal that to take over the world.
What did you think of the 100th episode of Supergirl? Where do you hope to see the series go from here? Let's talk about it in the comment section and on our social media.