Fast and Furious 9 Trailer Brings the Surprises
The last film, Hobbes and Shaw, featured Dwayne "The Rock" Johnson and Jason Statham in their own spin-off adventure. So they will be sitting this installment out. However, their absence, in particular Statham's Shaw, allows for another unexpected surprise, the return of Han. A character from the franchise who has been thought to have been long dead. If you listen closely you can hear the faint roar of applause from Furious fans worldwide, who've been begging that there's justice for Han.
Fast and Furious introduces a new character – and family member – to the fold, with John Cena's character, Jakob. It's revealed in the trailer that Jakob is Dom's brother and that he's the ultimate physical and mental match for Toretto. However, it's hard to imagine that the movie will end any other way than with the two embracing in an arm wrestle-style handshake and him rejoining his newfound "family." But that's not going to stop most from buying advance tickets for the blockbuster.
This trailer offers all the popcorn goodness that you could ask for from a summer movie, now we just have to wait four long months to see if that tethered rope snaps for Dom and Letty. (Spoiler alert…it doesn't). There is surely a lot more to come from this flick in the weeks to come.
Fast and Furious Synopsis
No matter how fast you are, no one outruns their past.

Vin Diesel's Dom Toretto is leading a quiet life off the grid with Letty and his son, little Brian, but they know that danger always lurks just over their peaceful horizon. This time, that threat will force Dom to confront the sins of his past if he's going to save those he loves most. His crew joins together to stop a world-shattering plot led by the most skilled assassin and high-performance driver they've ever encountered: a man who also happens to be Dom's forsaken brother, Jakob (John Cena, next year's The Suicide Squad).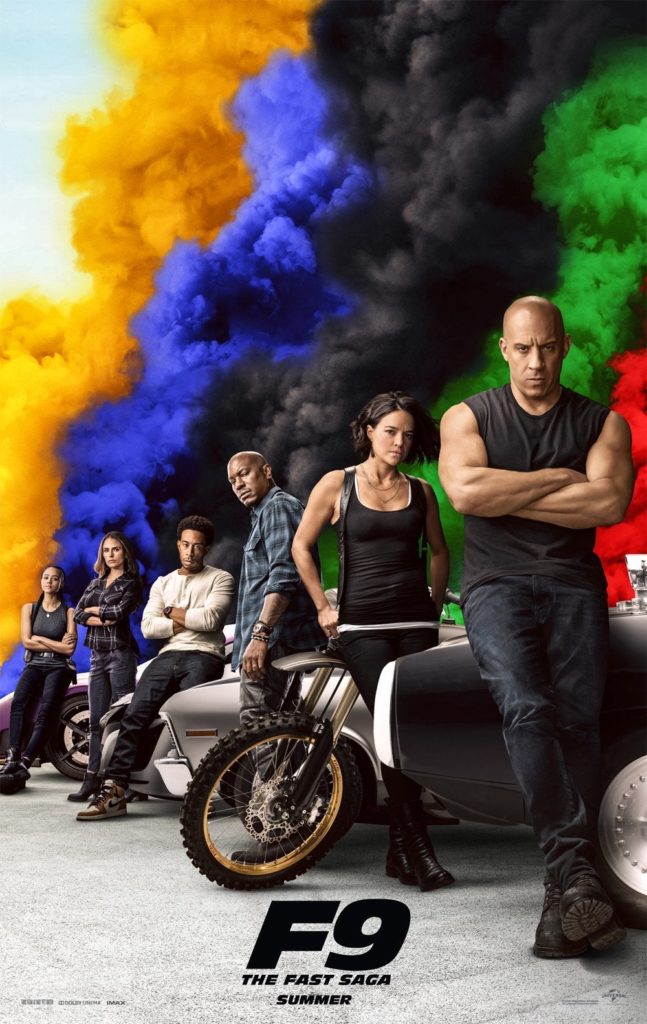 Fast and Furious 9 opens on May 22nd, 2020. Are you excited for the new installment? How is Han back? Let us know your theories below!