3. The Crowned Clown
Stars: Yeo Jin Goo, Lee Se Young, Kim Sang Kyung
Available On: Viki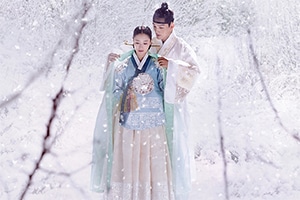 "The Prince and the Pauper" is a tried and true tale, but it's never been quite as beautiful or as heartbreaking as in The Crowned Clown. When a street performer gets mistaken for the King of Joseon, it unravels a series of events that change the nation forever. And it wouldn't be a Kdrama without a kindhearted and long-suffering Queen for both men to love.
The Crowned Clown is based on the 2012 film Masquerade, but it deepens the story from every angle and boasts a revelatory performance from Yeo Jin Goo. This is more of a traditional saeguk, with death and destruction at every turn, but triumphant cinematography and touching story are worth every second of blood and tears.
2. Hotel Del Luna
Stars: Lee Ji Eun, Yeo Jin Goo, Shin Jung Geun
Available On: Viki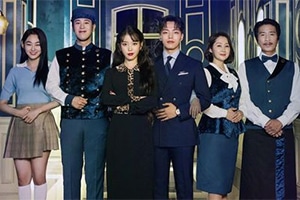 Many Kdramas thrive on ghost stories, and the mythology behind them are rich and intricate. The Hong Sisters, a writing duo, are particularly famous for their romance which often involve ghosts and gods. Hotel Del Luna is the latest of these, starring renowned Kpop soloist IU as a seemingly immortal woman who runs a hotel for departed souls.
Her reason for existing is a tightly-woven mystery, and she's aided in her mission by a staff of colorful characters who each have their own pasts weighing them down and keeping them in the human world. Each episode is an epic tale in and of itself, and IU's wardrobe is enough of a reason for Hotel Del Luna to make the list.
1. SKY Castle
Stars: Yeom Jung Ah, Lee Tae Ran, Yoon Se Ah
Available On: Viki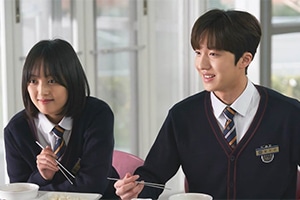 Education and career success are inextricably linked everywhere, but the pressure is notoriously high in countries like Korea. Rich parents hope to raise high-achieving children, who must enter the Ivy League equivalents of their country at all costs. SKY Castle takes that premise and weaves a taut thriller that took the Kdrama world by storm and reached 24% viewership at its peak, unprecedented for the cable channel on which it aired.
When a wealthy woman whose son just got accepted into medical school commits suicide, the neighborhood is at a loss to understand why. But as more of their secrets are revealed, it becomes clear they don't know their children – or each other – as well as they thought.
Which are your favorite Kdramas? Let us know in the comments below. (Sidenote: I have not seen every 2019 drama, so that may be why yours isn't on here!)