7. Melo Is My Nature
Stars: Chun Woo Hee, Jeon Yeo Bin, Jan Ji Eun
Available On: Viki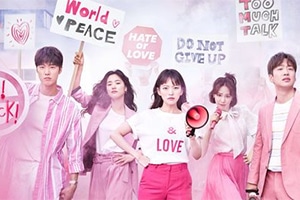 Some of the best dramas delve deep into metacommentary, because no one can poke of something better than the creators of said thing. Melo Is My Nature does exactly that, breaking down the art of film and television by following its three heroines on their different paths.
Jin Joo is a rookie drama writer whose first show is getting produced, Eun Jung is a celebrated documentary director going through a personal heartbreak, and Han Joo is in charge of the product placement for everyone's favorite dramas. The latter is an especially fun look at how the Korean industry in particular works, but the friendship between the girls is where the heart of the story really lies.
6. Beautiful World
Stars: Choo Ja Hyun, Cho Yeo Jung (Parasite), Nam Da Reum
Available On: Viki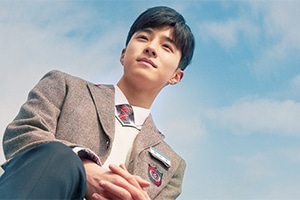 Bullying and school violence are a worldwide epidemic, especially with the advent of social media making everyone a whole lot meaner. Beautiful World is what happens when bullying is taken to the extreme, and the rest of the school is left to pick up the pieces.
When a teenager named Sun Ho falls into a coma after apparently being pushed off the roof of the school, his parents suspect everyone in their determination to find the truth. This proves especially difficult when even the school administration places their reputation above Sun Ho's life. Fair warning: you should only watch Beautiful World if you are prepared to cry every episode.
5. Rookie Historian Goo Hae Ryung
Stars: Shin Se Kyung, Cha Eun Woo, Park Ki Woong
Available On: Netflix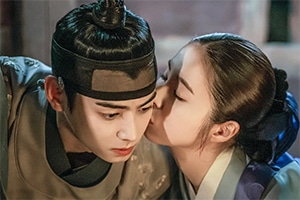 Rookie Historian Goo Hae Ryung may be better appreciated once one has watched their share of "saeguks," which are historical Kdramas set in Joseon or Goryeo eras. This is because the series turns the well-worn tropes on its head. What if the prince was the one trapped in a tower and the fair maiden had to rescue him? What if revolutions could be achieved without bloodshed, solely by utilizing the power of the press? What if the next ruler of the nation actually cared about its people?
Following the fictionalized account of Joseon's first female historians, Rookie is a feminist drama that actually loves its heroine – a rarer feat than one might think – and sticks to its roots throughout. You'll laugh, you'll cry, and you'll learn way more about historical Korean traditions than you ever needed to know.
4. Search: WWW
Stars: Im Soo Jung, Lee Da Hee, Jeon Hye Jin
Available On: Viki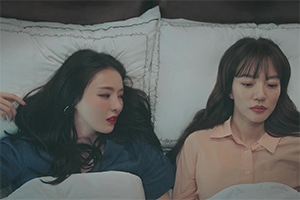 The internet isn't just for porn, it's also for tearing down reputations and spreading stories as quickly as possible. Search: WWW turns that into an art form with its war of the search engines, and the brilliant women behind the operations of each. (Yes, there is a theme of female-led Kdramas being superior in my book, that's just how it is.)
Real-time keywords and searches dominate the online conversation, making or breaking celebrities and politicians alike. The question of whether interfering with them is for the greater good intermingles perfectly with the personal issues each character grapples with. And there's plenty of romance to go around too, even if I'd rather the ladies forget their dudes and date each other.